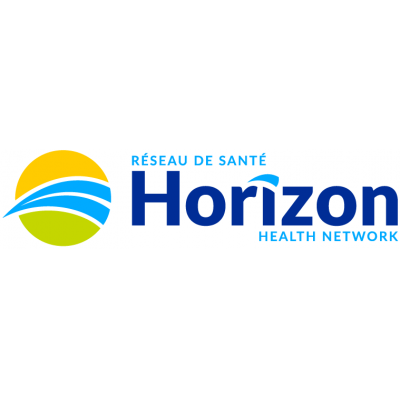 Nurse practitioner (Permanent Part Time), Primary Health care access
Horizon Health - Miramichi Zone
in Miramichi, NB
Horizon Health Network is an equal opportunity employer.
COMPETITION #: 2017-30309b External 
BARGAINING UNIT: NBNU
ZONE: Miramichi
DEPARTMENT: Primary Health care access
FACILITY: Public Health - Miramichi
POSTING TYPE: Permanent Part Time
JOB TITLE: Nurse practitioner
CLASSIFICATION: RNCD Registered Nurse Class D
LANGUAGE: English Essential
HOURS OF WORK: Day; Evening, Rotating FTE: 0.6, Subject to change due to operational requirements
SALARY: $42.91 to $52.21 per hour
JOB PURPOSE:
The Nurse Practitioner (NP) provides Primary Health Care services, Illness/Injury Prevention, Chronic Disease Management, and Community Development services, using a population health approach in an interdisciplinary team of health providers. In keeping with the Horizon Health Network Strategic Plan, the provincial CHC framework, and the Community Health Program Standards, the service model is based on the principles of primary health care with the primary goal of supporting communities in meeting their health care needs.
The Nurse Practitioner (NP) is a registered nurse with advanced educational preparation in nursing. As a member of the interdisciplinary team, the NP provides direct care to scheduled and unscheduled patients across the lifespan with a variety of health conditions. The NP evaluates patient outcomes, provides consultation to and consults with other team members. The NP also utilizes research, leadership and educator knowledge and skills to support/provide health promotion, illness and injury prevention, and community development initiatives.
QUALIFICATIONS:
Baccalaureate degree in Nursing, Master's degree in Nursing preferred.
A post-secondary Certificate in Mental Health Nursing or CNA certification, as well as Addictions 101 would be considered an asset
Registration with NANB as a Nurse Practitioner.
Current BCLS.
Comprehensive knowledge in caring for clients across the health continuum and throughout the client's lifespan.
Excellent interpersonal, oral and written communication skills.
Demonstrated organizational and leadership skills.
Demonstrated ability to work cooperatively with other members of a team toward common goals.
Demonstrated ability to function independently in the role with recognized decision-making and problem solving skills.
Demonstrated ability to critically analyze theory and research literature and apply to practice.
Ability to travel throughout the region on a regular basis.
Ability to attend work on a regular basis.
Ability to perform the duties of the position.
Good work record.
Written and spoken competence in English required.
Experience working with patients with addiction and mental health illness would be considered an asset.
**A Resume (C.V.) is required as part of the application**
KEY RESPONSIBILITIES:
Health Assessment and Diagnosis:
Completes a comprehensive health assessment including, but not limited to, physical, psychological, cultural, spiritual and social needs of the patient/client.
Orders, obtains, performs and interprets diagnostic and laboratory screening tests in accordance to schedules "A" and "B" of the NANB Rules Respecting Nurse Practitioners.
Establishes a diagnosis.
Initiates appropriate treatment plan in cooperation with the patient/client and other team members as indicated.
Health Management of Acute and Chronic Conditions:
Demonstrates knowledge of current best-practice guidelines for the delivery of care
Prescribes, adjusts and renews medications in accordance to Schedule "C" of the NANB rules respecting Nurse Practitioners.
Monitors, evaluates and alters therapies and/or treatments when appropriate.
Patients are co-managed with primary care physician
Initiates timely referral or collaboration with patient's primary care physician and/or other team members, as indicated.
Health Promotion and Disease Prevention: 
Demonstrates knowledge and understanding of health promotion services and facilitates primary, secondary and tertiary prevention strategies for all patients/clients
Incorporates risk reduction and disease and injury prevention strategies for all patients/clients
As part of the interdisciplinary team, participates in the development and implementation of community/population health interventions
Professional Role and Responsibilities:
Maintains the competencies as outlined in the Competency and Standards of Practice for Nurse
Practitioners in Primary Health Care.
Actively participates as a team member to provide comprehensive care to all patients/clients.
Exemplifies and promotes excellence in advance practice nursing care.
Utilizes nursing and other research to support clinical knowledge and evidence-based practice
Assumes responsibility for self-directed professional development
Establishes a network of referral sources to accommodate the provision of care to patients/clients.
Referral sources are internal and external to the organization.
Functions as a resource person, preceptor and mentor to Nurse Practitioner students, peers and other health professional
Participates in the development of the Nurse Practitioner advanced practice.
Participates in the professional education activities at the clinic.
Applications for this position must be submitted on-line by August 1, 2018.
NOTE: There will be no further postings for this position should there be no fully qualified applicants. If you wish to be considered for this position and have most of the qualifications as posted and the registration or licensure where required, you are encouraged to apply at this time 
Please quote Competition # 2017-30309b-External. Horizon Health Network appreciates expressed interest, however, only candidates considered for an interview will be contacted. Human Resources Department, Horizon Health Network.