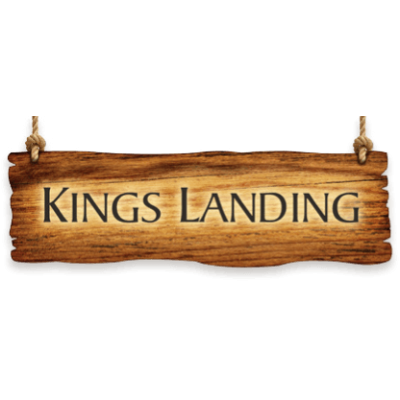 Security Officer
Kings Landing Corporation / Société de Kings Landing
in Prince William, NB
REVISED
KINGS LANDING CORPORATION
SECURITY OFFICER
(Part-time)
Casual Position
(From Mid-July to October 2018
with possibility of extension)
OPEN
Prince William, NB
Kings Landing is seeking an individual to join the Security team as a Security Officer working in Prince William, NB.
As a member of Kings Landing, the Security Officer is responsible for day or night shift work securing a historic village, provincial park, or other site against fire, theft, and vandalism. Work involves the following responsibilities:
Patrolling the Kings Landing property by vehicle and on foot;
Preparing patrol and incident reports;
Ensuring facilities are secure at the end of the day;
Providing assistance to Kings Landing employees and visitors as required;
Monitoring visitors/clients for adherence to rules/policies;
Perform general labour or janitorial duties as assigned; and
Performing other related duties as directed by the Security Supervisor.
ESSENTIAL QUALIFICATIONS: Graduation from high school or GED and a valid class 5 driver's license. An equivalent combination of education, training and experience may be considered.
Written and spoken competence in English is required.
Please be prepared to provide a copy of your valid class 5 driver's license.
Applicants must clearly demonstrate the essential qualifications to be given further consideration. Please ensure preferred language for assessment is identified on your resume.
ASSET QUALIFICATIONS: Preference may be given to candidates who demonstrate a valid certificate in first aid and cardiopulmonary resuscitation (CPR).
Subject to the response to this competition, candidates may be required to demonstrate on their application one or more of the asset qualifications in addition to the essential qualifications in order to be given further consideration.
The following operations requirements are required:
To work daytime, evening, weekends and overnight shifts and/or variable hours.
Prior to appointment, the successful candidate will be required to obtain a criminal record check for work.
BEHAVIOURAL COMPETENCIES: The successful candidate will possess the following behavioral competencies:
Effective Interactive Communication;
Flexibility;
Initiative;
Self Control/Stamina; and
Teamwork and Cooperation.
TECHNICAL COMPETENCIES: The successful candidate will possess the following technical competencies:
Knowledge of Conflict Management Practices;
Knowledge of Health and Safety Procedures.
Résumés should be in chronological order specifying education and employment in months and years including part-time and full-time employment.
Salary:  $14.90 per hour. Hours will vary from 16 to 40 hours per week as required.
We encourage applicants to apply on-line, by email to Karen.price2@gnb.ca or by mail at the following address on or before July 26, 2018.
Kings Landing Corporation
Karen Price
5804 Route 102
Prince William, New Brunswick
E6K 0A5
We thank all those who apply however only those selected for further consideration will be contacted.
We promote a scent-reduced environment.