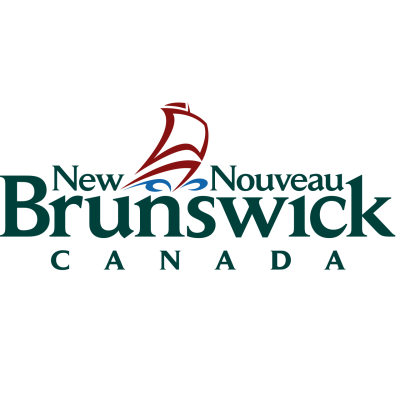 Manager Decision Support
Department of Health / Ministère de la Santé
in Fredericton, NB
Department Of Health
Manager
Decision Support
Pay Band 6
Open
Fredericton
The Department of Health is seeking an individual to join the Corporate Services Division as the Manager of Decision Support in Fredericton.
Reporting to the Director of the Health Analytics Branch, the successful candidate will become a key member of the Branch's management team. The Branch has responsibility for four key service areas: Health Information Management; Decision Support; Quantitative Services; and Research & Open Data Access. This position will be responsible for providing the leadership, strategic direction, and management related to Decision Support.
A strong client focus will be a key aspect of this position, requiring strong client relationship management skills. This position will require working collaboratively with Health Analytics clients to assess their decision support needs, developing information products and services to meet these needs, while working in an environment with competing and time sensitive priorities.
In this role, managing a team of decision support analysts will be a core responsibility. This will include recruitment, mentorship, coaching, performance management and provision of ongoing support to team members.
The position will require extensive consultation, collaboration and liaison with many key stakeholders, within the Department of Health and the New Brunswick healthcare system, and with national organizations such as the Canadian Institute for Health Information, the Public Health Agency of Canada, and Statistic Canada.
ESSENTIAL QUALIFICATIONS:
Master's Degree in Business Administration/Commerce, Public Administration, Economics, Statistics, Mathematics, Computer Sciences, Science, Arts, or a health related field and a minimum of four (4) years of related experience, to include two (2) years of experience with client relations; OR a Bachelor's degree in a related field and a minimum of six (6) years of related experience, to include two (2) years of experience with client relations. An equivalent combination of education, training and experience will be considered.
Written and spoken competence in English and French is required. Please state your language capability on your application.
Applicants must clearly demonstrate the essential qualifications to be given further consideration. Please ensure that preferred language for assessment is identified on your resume.
ASSET QUALIFICATIONS:
Preference may be given to candidates that demonstrate experience in one or more of the following asset qualifications:
Understanding of the health care setting in New Brunswick
Understanding of New Brunswick's Personal Health Information Privacy & Access legislation
GNB's Performance Excellence Process
Subject to the response to this competition, candidates may be required to demonstrate on their application one or more of the asset qualifications in addition to the essential qualifications in order to be given further consideration.
BEHAVIOURAL COMPETENCIES:
The successful candidate will possess the following behavioural competencies:
Client Service Orientation
Strategic Thinking
Relationship/Network Building
TECHNICAL COMPETENCIES:
The successful candidate will possess the following technical competencies:
Planning and Organizing Skills
Project Management
Résumés should be in chronological order specifying education and employment in months and years including part-time and full-time employment.
Salary: $64, 038 to $85, 228 per annum
We encourage applicants to apply on-line at https://www.ere.gnb.ca/competition.aspx?lang=E&t=Y or by mail at the following address by July 21, 2018 indicating competition number DOH-18-0028. This competition may be used to fill future vacancies at the same level.
Department of Health
Human Resources
4th floor, 520 King Street
Fredericton, NB E3B 5G8
Telephone: (506) 453-4331
E-Mail: humanresources.dh@gnb.ca
We thank all those who apply however only those selected for further consideration will be contacted.
As per the Civil Service Act, candidates registered with the Equal Employment Opportunity Program and veterans, who demonstrate they are among the most qualified, shall be given preference at the time of appointment.
We promote a scent-reduced environment.
We are an Equal Opportunity Employer.
The New Brunswick Public Service: Improving the lives of New Brunswickers every day!