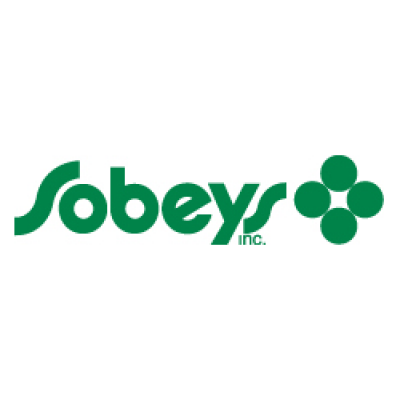 Director Labour Relations
Sobeys Inc.
in Stellarton, NS
Requisition ID:
43330
Career Group:
Corporate Careers
Job Category:
HR Employee & Labour Relations
Travel Requirements:
30 - 40%
Country:
Canada (CA)
Province:
Nova Scotia (CA-NS)
City:
Stellarton
Location:
National Office (Foord 1)
Postal Code:
A proudly Canadian retail company, Sobeys began in 1907 as a small meat delivery business in Stellarton, Nova Scotia. Today, Sobeys Inc. serves the food shopping needs of Canadians with approximately 1,500 stores in all 10 provinces under retail banners that include Sobeys, Safeway, IGA, Foodland, FreshCo, Thrifty Foods, and Lawton's Drug Stores as well as in-store pharmacies, liquor and more than 350 retail fuel locations.
Together with our 125,000 employees and franchise affiliates and a collective passion for delivering exceptional food and shopping experiences, Sobeys' purpose is to improve the lives of Canadians by helping them Eat Better, Feel Better and Do Better. .
All career opportunities will be open a minimum of 5 business days from the date of posting.
Overview
Position located in Alberta
, we are currently looking for a Director Labour Relations to support Alberta, Ontario and Atlantic Canada who takes a leadership role and be the primary negotiator in labour relations management and union contracts involving multiple bargaining units. Reporting to the Senior VP HR Labour Relations, you will partner with Operations and HR Business Partners to ensure responsible application of the Collective Agreement(s) and work with Union Representatives and Business Partners to resolve grievances and legal matters. As the Director of Labour Relations, you will be the owner of:
Provide advice, training and guidance to management and staff on labour relations concerns and opportunities related to the employee engagement component of Sobeys
Mitigate risks to the business through effective application of legislation and Sobeys Human Resources policies
Effective management of labour relations and union negotiations
Grievance administration
Job Description
Key Responsibilities will include:
Create a coaching and development culture for all employees
Manage direct reports including: selection, orientation, training and development, performance management, succession planning and compensation
Act as primary negotiator in management and union contracts involving multiple bargaining units
Administrate and interpret multiple union contracts
Prepare for and appear in arbitration and Labour Relation Board hearings
Establish and maintain effective working relationships with all levels of management and union representation
Develop labour strategies that are consistent with and support the organization's short and long term direction
Monitor labour relation issues throughout organization and ensure that management activities are properly aligned with the Company's philosophy of maintaining and practicing open and direct lines of communication with all employees
Ensure employees have a clear understanding of such philosophies and are able to exercise them
Manage the legal and regulatory process relating to all employment related claims working closely with legal counsel as required
Job Requirements
Key Capabilities:
Strong communication skills (both oral and written)
Strong negotiation, problem solving and interpersonal skills
Understanding of basic Human Resources topics/practices
Coaching
Familiarity with Retail Food industry an asset
Education and Experience:
Bachelors Degree with concentration in LR/HR or recognized HR certificate/HR designation
Minimum of 7 years substantial experience as the primary negotiator in management and union contracts involving multiple bargaining units
Extensive working knowledge of labour and employee relations theories and practices, as well as applicable Federal and Provincial laws and regulations
Thorough knowledge of supervisory practices and the rights and obligations of management and unions
Working knowledge of SAP-HR
LI-POST
Sobeys is committed to accommodating applicants with disabilities throughout the hiring process and will work with applicants requesting accommodation at any stage of this process.
While all responses are appreciated only those being considered for interviews will be acknowledged.
We appreciate the interest from the Staffing industry however respectfully request no calls or unsolicited resumes from Agencies.