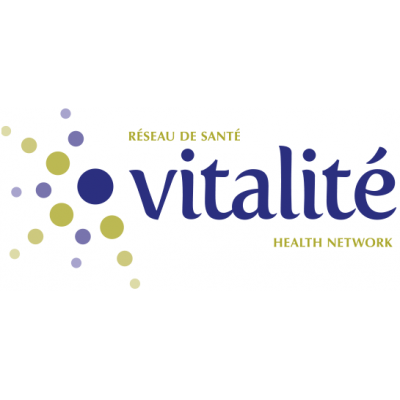 Operational Analyst of Clinical Information in Oncology (MOSAIQ)
Vitalité - Zone 1 - Beauséjour
in Moncton, NB
Note: Applicants must attach a resume to their application.
BARGAINING UNIT : Non-bargaining
ZONE : Zone 1 - Beauséjour
FACILITY : Dr-Georges-L.-Dumont University Hospital Centre
DEPARTMENT : Dr-Léon-Richard Oncology Centre
CLASSIFICATION : Operational Analyst of Clinical Information in Oncology (MOSAIQ)
STATUS : Permanent full-time
FTE : 1.0
HOURS OF WORK :
Day shifts
Monday to Friday
Work schedule may be changed to meet operational needs.
ANTICIPATED START DATE : As soon as possible
JOB SUMMARY :
Under the authority of the Director of Oncology Services, the operational analyst's primary responsibilities include clinical and technical analysis and support of the clinical information system in oncology for Vitalité Health Network. The analyst acts as a resource person for the software super users and all users in general. The analyst participates and provides advice during the development and improvement of clinical processes based on the needs in this field and MOSAIQ's capabilities. The analyst liaises with Service New Brunswick on the maintenance, updating and other technical aspects related to quality assurance of the system.
REQUIREMENTS:
Undergraduate degree in computing (or equivalent)
Basic knowledge of management technologies (e.g. Active Directory, SMS, LDAP)
Basic knowledge of networking (protocols, routing, etc.)
Basic knowledge of data storage (RAID, NAS, etc.)
Experience managing SQL databases
Programming of Crystal reports considered an asset
Knowledge of programming languages (C, C++, C#, Java) considered an asset
Knowledge of dynamic script languages (PHP, Perl, Python, JavaScript, etc.) considered an asset
Web programming (xhtml, script) considered an asset
Three years' experience related to the implementation and administration of information systems, preferably in the health field
Knowledge of the services and operations of the Oncology Department considered an asset
Experience updating client/server systems considered an asset
Experience in quality control of new versions of a software application considered an asset
Work experience with a clinical information system considered an asset
Knowledge of adult education principles
Analytical and problem-solving skills
Ability to adapt to change
Process-centred approach
Ability to work independently and as a team member
Physical ability to perform assigned duties
Good previous work history (performance and attendance)
Adherence to professional ethics principles, to the Network management philosophy and organizational values
Compliance with the rules of confidentiality established by the Vitalité Health Network
Written and spoken proficiency in French and spoken proficiency in English are required.
NOTES:
The salary commensurates with provincial scale for management staff.
The classification of this position will be studied by the Position Description Questionnaire (PDQ).
The above requirements may be verified through oral, written or practical tests during the selection process.
Should there be no fully qualified applicants, this position will not necessarily be reposted. If you wish to be considered for this position and meet most of the requirements, you are encouraged to apply at this time.
The employer reserves the right to shorten or extend temporary assignments for operational reasons.
We thank all applicants. However, only those selected for an interview will be contacted.
Vitalité Health Network is a smoke-free environment