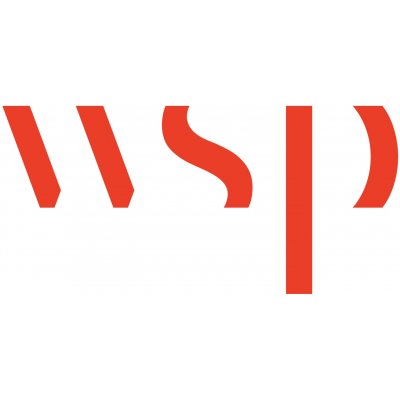 Senior Landscape Architect
Description
Landscape Architect / Urban Design Project Manager
PLANNING, LANDSCAPE ARCHITECTURE & URBAN DESIGN
Greater Toronto Area
WSP is one of the world's leading professional services firms. Every day our more than 42,000 experts work to restore the natural environment and transform the built environment. We see the future clearly and design for it today.
In Canada, our 8000+ people are involved in everything from environmental remediation to urban planning, from engineering iconic buildings to designing sustainable transport networks, from finding new ways to extract essential resources to developing renewable power sources for the future.
The excellence we bring to our work and to our workplace has been recognized far and wide. We're a Forbes Top Employer in Canada, one of the Top 100 Sustainable Companies in the World (and among the Top 10 in Canada), and we earned Platinum Elite Recognition through our participation in more than half of Canada's Top 100 Infrastructure Projects.
Livable, resilient and equitable urban places are essential to the environmental, economic and societal needs of the twenty-first century and beyond. Rapid changes in technology, development and patterns of living are transforming our relationship to place and to each other. The city of the future integrates physical form, natural processes and human experience, to maximize sustainability and quality of life.
At WSP we engage clients, stakeholders and multidisciplinary partners to holistically create future-ready solutions to complex challenges and opportunities within urban and natural environments. We listen closely, think critically and work collaboratively. Informed by global expertise and rooted in local practice, our commitment to design excellence results in human-scale, pedestrian-centred and transit-oriented places, streets, neighborhoods, districts, towns and cities.
The WSP Planning, Landscape Architecture and Urban Design team includes more than 50 urban designers, planners and landscape architects in Canada and many more in our international offices. While we are a large practice, our offices function as creative studios with dynamic teams assembled to provide the best expertise for each design challenge. We empower all of our professionals, from the most senior to recent graduates, to bring innovation and insight to every project.
At WSP, we're creative, professional and passionate people. Join us.
_________________________________________________________________________
POSITION DESCRIPTION
WSP is currently seeking a strong intermediate to senior landscape architect with proven project management experience to join our practice in the Greater Toronto Area. The selected candidate will lead a multidisciplinary team of planners, landscape architects, and multidisciplinary specialists on a wide variety of public and private-sector projects including parks and open space, streetscapes and downtown revitalization, community master plans, transit and multi-modal facility design; corridor plans, and green roof projects in Canada and beyond. The right candidate will have exceptional skills in the delivery of high profile, complex projects with multidisciplinary teams, client service and communication, public consultation and mentoring of junior staff, with a collaborative mindset and desire to find creative solutions that are environmentally responsible and technically sound.
RESPONSIBILITIES

Apply your project management experience to the successful delivery of projects including leading the preparation of concept design, contract drawings documents, tender and contract administration services including site reviews and construction administration.
With a commitment to design excellence, produce and deliver high-quality designs plans, reports, online content and presentations to diverse internal and external audiences.
Lead and contribute to proposals;
Lead and/or participate in innovative and creative public consultation
Provide mentoring and direction to project staff.
Actively integrate the WSP goals of design excellence, sustainability and future-ready innovation on every project.
QUALIFICATIONS
A Bachelor's or Master's Degree in Landscape Architecture is required. An advanced degree, specialized training and experience in Urban Design is highly desirable.
Minimum 10 years of professional experience with a significant portfolio of urban projects.
Full membership (certificate and seal) in the Ontario Association of Landscape Architects (OALA) in good standing, or eligibility for reciprocity from another province or state.
Demonstrated commitment to design excellence, team engagement and client satisfaction.
Strong background in business development with the necessary entrepreneurial outlook and networking abilities to pursue opportunities and win work.
Proven experience in creative collaboration with multi-disciplinary teams on complex projects
Strong critical thinker with the desire to analyze problems, research best-practices, consider and question multiple points of view, and develop innovative solutions
Demonstrated ability to engage in through leadership at all levels from individual projects to design competitions, authorship and educational presentations.
Proven leadership, management and mentoring abilities.
Strong collaborative and relationship skills with good organization and attention to detail.
Proficiency in current design and planning software and technology
Excellent communication skills, both written, verbal and graphic;
The ability to travel as required
______________________________________________________________
Life at WSP
At WSP, we believe that high-quality, inspired and well-balanced lifestyles are key to deliver-ng world-class design. We offer opportunities to join colleagues in activities from fitness programs and social activities to multi-team charettes, strategic innovation initiatives and global thought-leadership networks.
WSP offers comprehensive benefits including medical, dental, vision, disability, wellness programs, flex spending, and flexible vacation and leave programs. We also offer profit sharing, employee stock ownership and bonus opportunities.
At WSP, our commitment to professional development is a strategic investment in our future. We offer reimbursement for certain professional licenses and associated renewals and exam fees. We also reimburse tuition for certain eligible programs or classes. We actively mentor our staff in achieving their career goals and professional interests.
Offers of employment for safety-sensitive positions involving fieldwork are contingent upon candidates being able to perform key physical tasks of the job as described in the job posting and interview. This may include the ability to work in a variety of environmental conditions, such as remote or isolated areas, working alone, and in inclement weather (within safe and reasonable limits).
______________________________________________________________________
To learn more about our firm and the projects we have been involved in, please visit our World of Possibilities website listed below.
WSP welcomes and encourages applications from people with disabilities. Accommodations are available on request for candidates taking part in all aspects of the selection process. WSP is committed to the principles of employment equity. Only the candidates selected will be contacted.