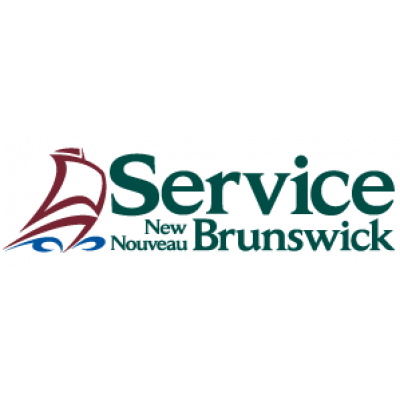 Solution Strategist
Service New Brunswick
in Fredericton, NB
Service New Brunswick
Solution Strategist
Open Competition
Pay Band 6
Flexible Work Location
Service New Brunswick is seeking individuals to join the Enterprise Architecture and Planning Unit within the Technology Services Division as Solution Strategist.
As a member of the Technology Services team, you will be reporting to the Manager of IT Architecture Services and be responsible for the development and documentation of architectures for business solutions satisfying business needs while aligning to Service New Brunswick Enterprise Architecture and industry best practices. You will work collaboratively in a team environment, providing technical leadership to business stakeholders as well as to internal executive and technical teams and will lead the delivery of documented architecture specifications (Business, Information, Application, and Technology) as required to support the business solution requirements.
As a Solution Strategist, you will possess high standards and apply proven communication skills, problem-solving skills, and knowledge of best practices to guide your efforts to deliver high-quality solutions that meet or exceed business requirements.
Responsibilities will include but are not limited to:
Develop and implement an enterprise architecture that aligns the corporation's technology investments, business visions & enterprise strategies
Act as solution lead on projects responsible for solution architecture and designs
Assess incoming technology requests
Perform research and market scans
Create solution options documentation
Create briefing notes on technology positions
Represent Enterprise Architecture (EA) and IT during the request for proposal process
Work on developing the EA practice and other internal organizational continuous improvement activities
ESSENTIAL QUALIFICATIONS: A university degree in Computer Science, Engineering, Business Administration or in another related discipline and a minimum of six (6) years of related experience with exposure to multiple, diverse technologies, and processing environments OR a two (2) year College Diploma in a related discipline with a minimum of eight (8) years related experience with exposure to multiple, diverse technologies, and processing environments.
Subject to the response to this competition, an equivalent combination of training and experience may be considered, or the required years of experience may be increased.
Written and spoken competence in English is required.
Applicants must clearly demonstrate the essential qualifications to be given further consideration. Please state your language capability on your application and ensure that preferred language for assessment is clearly identified.
ASSET QUALIFICATIONS: Preference may be given to candidates who demonstrate they have training or experience in one or more of the following areas:
Experience with different frameworks, methods or BOK (e.g. ITIL, COBIT, Lean, Six Sigma, TOGAF, PMBOK, BABOK, BIZBOK)
Experience with architecture modeling tools
Experience as a member of an Enterprise Architecture team, such as Solution Architect
Experience practicing methodology within TOGAF or equivalent
Experience in developing Application, Information and/or Technology Architectures
Experience establishing collaborative relationships with relevant corporate stakeholders, vendors, and fellow employees
Experience participating in vendor assessments, requirements gathering, project life cycle and process improvement engagements
Experience with significant marketplace technologies, enterprise architecture approaches, security frameworks, and development best practices
Experience documenting architecture specifications and assessments effectively
Experience managing and resolving conflict
Subject to the response to this competition, candidates may be required to demonstrate on their application one or more of the asset qualifications in addition to the essential qualifications in order to be given further consideration.
OPERATIONAL REQUIREMENTS: On occasion, some travel throughout the province may be required.
Candidates will be required to undergo Criminal History Clearance prior to appointment.
BEHAVIOURAL COMPETENCIES: The successful candidate will possess the following behavioral competencies:
Analytical Thinking/Judgment
Client Service Orientation
Effective Interactive Communication
Relationship / Network Building
Organizational Commitment
Results Orientation
Strategic Thinking
Organizational Awareness
TECHNICAL COMPETENCIES: The successful candidate will possess the following technical competencies:
Ability to Use Office Technology, Software and Applications
Planning and Organizing Skills
Written Communication
Presentation Skills
Specialized Subject Matter Expertise and Knowledge
Resumes should be in chronological order specifying education and employment in months and years including part-time and full-time employment.
Salary : $64,038- $85,228 annually - Pay Band 6 - Management and Non-Union Pay Plan
We encourage applicants to apply on-line, by email at HR-RH@snb.ca OR by mail at the following address by July 23, 2018 indicating competition number 2018-SNB-341. This competition may be used to fill future vacancies at the same level.
Service New Brunswick
Human Resources
Westmorland Place
P.O. Box 1998
Fredericton, NB E3B 5G4
Telephone: (506) 476-7572
We thank all those who apply, however, only those selected for further consideration will be contacted.
Candidates registered with the Equal Employment Opportunity Program and veterans, who demonstrate they are among the most qualified, shall be given preference at the time of appointment.
We promote a scent-reduced environment.
We are an Equal Opportunity Employer.
The New Brunswick Public Service: Improving the lives of New Brunswickers every day!