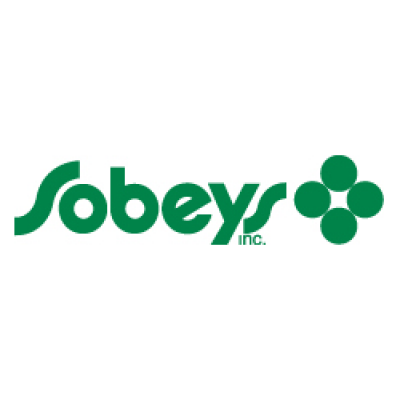 Manager Design
Sobeys Inc.
in Stellarton, NS
Requisition ID:
43336
Career Group:
Corporate Careers
Job Category:
Construction & Engineering
Travel Requirements:
0 - 10%
Country:
Canada (CA)
Province:
Nova Scotia (CA-NS)
City:
Stellarton
Location:
National Office (Foord 1)
Postal Code:
A proudly Canadian retail company, Sobeys began in 1907 as a small meat delivery business in Stellarton, Nova Scotia. Today, Sobeys Inc. serves the food shopping needs of Canadians with approximately 1,500 stores in all 10 provinces under retail banners that include Sobeys, Safeway, IGA, Foodland, FreshCo, Thrifty Foods, and Lawton's Drug Stores as well as in-store pharmacies, liquor and more than 350 retail fuel locations.
Together with our 125,000 employees and franchise affiliates and a collective passion for delivering exceptional food and shopping experiences, Sobeys' purpose is to improve the lives of Canadians by helping them Eat Better, Feel Better and Do Better. .
All career opportunities will be open a minimum of 5 business days from the date of posting.
Overview
Located in Alberta
, we are currently looking for a Design Manager to provide the design and development of new, expanded or renovated Sobeys Inc. retail stores and affiliated regional banners in Western Canada.
Job Description
As a Design Manager you will be responsible for overseeing a team of design Staff in the execution of and production of design drawings and plans. You will oversee and ensure National standards for 'look and feel' are consistently applied to specific banner needs. 
Some of the key things you'll be responsible for in this role will include:
Work with the Director Real Estate Design, Real Estate team, Regional Construction Director and Project Management (Construction), and Regional Retail Operations to ensure that key company objectives are incorporated into project plans.
Manage Design Staff including selection, orientation, workload schedules, training and development performance management, succession planning, and compensation.
In conjunction with the National Design team develop design concepts for all projects.
Conduct site reviews with regional stake holders as necessary to develop scope of work for major capital project.
Review and obtain signoff on scope of work for all projects with the Regional Retail Operations teams. Ensure that all design documents required for project submission for REAC approval are completed accurately and on time.
Manage external design consultants to ensure design drawings are completed accurately, on time and on budget consistent with the approved Store Layout.
In consultation with the Regional Director of Construction and Project Management team execute the development of design project schedules.
Work closely with regional Procurement team to ensure accurate execution of the Capital Plan.
Assist Real Estate Department with all design aspects related to R.E. Agreements. Including the review of Site plans elevations, and providing technical support, (site engineering, geotechnical reports etc), relative to the development of projects. Ensure that all National Design standards are being adhered to.
Ensure that the design staff provides support to the Construction Project management team to ensure on time and on budget completion of projects. Conduct periodic site review with Project Management during the construction phase to address any issues.
Participate in final project inspection and post-mortem to establish recommendations for future projects.
Work closely with the Regional Stake Holder teams to ensure that region specific concerns are addressed.
Provide insight, guidance and technical expertise to cross functional teams as relates to store design.
Job Requirements
Capabilities:
Excellent knowledge in the development of retail site plans, preliminary layouts, fixture plans.
Good working knowledge of AutoCAD/Revit and Microsoft Office suite
Good working knowledge of building code requirements and local government requirement.
Ability to provide direction and decision making on design issues with consultants.
Excellent presentation skills
Strong organizational skills
Demonstrate strong relationship building and management skills to achieve work related goals.
Ability to manage a variety of complex projects simultaneously
Self-starter who will pursue specific courses of action while exhibiting high motivation, sense of urgency and can perform under stress and time constrain.
Proven problem solving skills with the ability to gather and assess information, propose a recommended solution
Solid understanding of expense and budget management
Education and Work Experience:
Degree or Diploma in Architecture preferred
Bachelor of Technology degree of diploma in construction or architectural technology
5 -10 years as a Senior Store Planner in the retail industry (preferably grocery retail)
7 -10 years in Architectural/Design firm, or industry related field
Experience as a project manager for an architectural/design firm
5 -10 years retail grocery store design experience preferred
LI-POST
Sobeys is committed to accommodating applicants with disabilities throughout the hiring process and will work with applicants requesting accommodation at any stage of this process.
While all responses are appreciated only those being considered for interviews will be acknowledged.
We appreciate the interest from the Staffing industry however respectfully request no calls or unsolicited resumes from Agencies.