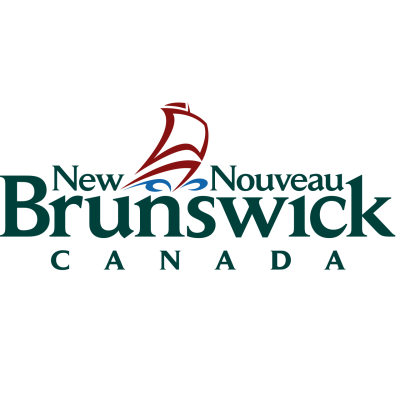 Colon Cancer Screening Implementation Coordinator
Department of Health / Ministère de la Santé
in Fredericton, NB
Department Of Health
Colon Cancer Screening Implementation Coordinator
Pay Band 6
Temporary Opportunity (1year)
Open
Fredericton
The Department of Health is seeking an individual to join the New Brunswick Cancer Network (NBCN) Branch as a Colon Cancer Screening Implementation Coordinator in Fredericton.
As a member of the NBCN team, the successful candidate will provide the Provincial Colon Cancer Screening Program business unit with the necessary support, information and education to facilitate access to screening and on-going quality control. The Colon Cancer Screening Implementation Coordinator will be working closely with the Medical Director of the New Brunswick Colon Cancer Screening Program and liaise with health care providers, hospitals and community partners to ensure continuity of care according to screening programs' standards.
The scope of the position will include:
In collaboration with the New Brunswick Cancer Network's Cancer Screening Coordinator, he/she will coordinate the Cancer Screening Program Business Unit (CSP-BU) work coverage and, participate in the development and review of operational policies related to screening programs;
Monitor and evaluate the performance of various external and internal stakeholders supporting screening services (i.e. Mail-out provider Tele-Care, colonoscopy units, laboratory, IT team etc.);
Participate in educational and cancer screening awareness activities as well as maintain communication with and, provide education to physicians and other health care professionals in matters related to cancer screening;
Establish and maintain linkages between the programs, participants, health care providers, and other stakeholders;
Collection, entry, analysis and reporting of required data elements for the screening programs;
Support and act as a backup for Cancer Screening Access Coordinators as required;
Represent NBCN's interest on external working groups;
Other duties related to cancer screening programs.
ESSENTIAL QUALIFICATIONS: Bachelor's degree of Nursing and six (6) years of recent, related clinical experience working with patients undergoing procedures for the screening, diagnosis or treatment of cancer, including colorectal cancer or, a Diploma in Nursing and eight (8) years of recent, related clinical experience working with patients undergoing procedures for the screening, diagnosis or treatment of cancer, including colorectal cancer. An equivalent combination of education, training and experience may be considered.
Candidates must be registered members in good standing with the Nurses Association of New Brunswick.
Written and spoken competence in English and French is required. Please state your language capability on your application.
Applicants must clearly demonstrate the essential qualifications to be given further consideration. Please ensure that preferred language for assessment is identified on your resume.
ASSET QUALIFICATIONS: Preference may be given to candidates that demonstrate the following asset qualifications:
Experience with care pre, during and post colonoscopy procedures;
Experience in program development and implementation.
Subject to the response to this competition, candidates may be required to demonstrate on their application one or more of the asset qualifications in addition to the essential qualifications in order to be given further consideration.
The following operational requirement is also required: travel within the province will be required in order to carry out the duties of this position.
BEHAVIOURAL COMPETENCIES: The successful candidate will possess the following behavioral competencies:
Effective Interactive Communication;
Team Leadership;
Client Service Orientation.
TECHNICAL COMPETENCIES: The successful candidate will possess the following technical competencies:
Knowledge of Interview and Assessment Techniques;
Records and Information Management;
Ability to Use Office Technology, Software and Applications.
Resumes should be in chronological order specifying education and employment in months and years including part-time and full-time employment.
Salary: $64,038 to $85,228 per annum
We encourage applicants to apply on-line at https://www.ere.gnb.ca/competition.aspx?lang=E&t=Y or by mail at the following address by July 20, 2018 indicating number DOH-18-0014. This competition may be used to fill future vacancies at the same level.
Department of Health
Human Resources
4th floor, 520 King Street
Fredericton, NB E3B 5G8
Telephone: (506) 453-4331
E-Mail: humanresources.dh@gnb.ca
We thank all those who apply however only those selected for further consideration will be contacted.
As per the Civil Service Act, candidates registered with the Equal Employment Opportunity Program and veterans, who demonstrate they are among the most qualified, shall be given preference at the time of appointment.
We promote a scent-reduced environment.
We are an Equal Opportunity Employer.
The New Brunswick Public Service: Improving the lives of New Brunswickers every day!