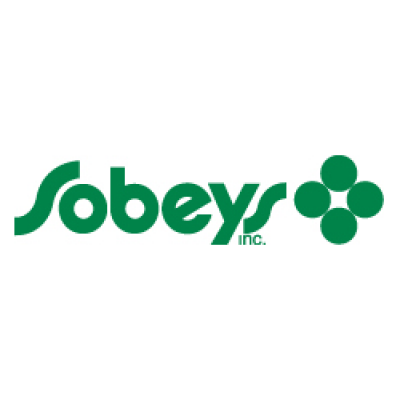 Solutions Architect
Sobeys Inc.
in Stellarton, NS
Requisition ID:
42366
Career Group:
Corporate Careers
Job Category:
Information Technology
Travel Requirements:
0 - 10%
Country:
Canada (CA)
Province:
Nova Scotia (CA-NS)
City:
Stellarton
Location:
Foord St. Office
Postal Code:
A proudly Canadian retail company, Sobeys began in 1907 as a small meat delivery business in Stellarton, Nova Scotia. Today, Sobeys Inc. serves the food shopping needs of Canadians with approximately 1,500 stores in all 10 provinces under retail banners that include Sobeys, Safeway, IGA, Foodland, FreshCo, Thrifty Foods, and Lawton's Drug Stores as well as in-store pharmacies, liquor and more than 350 retail fuel locations.
Together with our 125,000 employees and franchise affiliates and a collective passion for delivering exceptional food and shopping experiences, Sobeys' purpose is to improve the lives of Canadians by helping them Eat Better, Feel Better and Do Better. .
All career opportunities will be open a minimum of 5 business days from the date of posting.
Overview
Sobeys is full of exciting opportunities and we are always looking for bright new talent to join our team! We currently have a full-time opportunity for a 
Solutions Architect 
to join our Technology department based out of our office in Stellarton, NS.
Job Description
What you'll get to do in this fast-paced role:
Lead and coach project development teams in architecting solutions that achieve specific project goals while adhering to strategic enterprise architecture and IT Guiding Principles
Review and provide guidance for system development lifecycle documents, specifically input into the Blueprint, High level Technical design and review of detailed designs.
Leverage and assist with the evolution of enterprise architecture strategic goals and work products
Evaluate and provide input into discovery initiatives, business proposals and charters for new projects
Evaluate and recommend tools, techniques and processes to enhance software development and quality
Participate in Blueprint and High Level Functional Design
Communicate with Project Team
Analyze current technical solution to meet the business process
Consult on recommendations for business process change with respect to total solution
Analyze technical changes required to meet new business goal
Determine business and technical requirements for the solution (all or partial)
Determine Strategy for High Level Design
Determine platforms involved in new design (assist with or consult on)
Determine data management in the new design (assist with or consult on)
Determine integration points and enhancements in the new design (assist with or consult on)
Determine software components within applications for the new design (assist with or consult on)
Contribute to documenting design approach (e.g., more detailed context diagram, process flow, components list, interfaces)
Participate in playback of design strategy to Information Technology management (create PowerPoint and present)
Provide Input to Solution Project Planning and Estimates
Determine WBS components for project planning (assist with or consult on)
Determine task dependencies (assist with or consult on)
Provide Management for Solution Project Component Delivery
Identify project risks and issues to the project requiring resolution
Escalate project risks and issues to senior management (with Project Manager)
Create Implementation Plans for Change
Identify all areas of impact for the change (business and technical)
Identify detailed steps to install the change
Identify steps to return to normal production status
Perform risk analysis on installation of change
Recommend strategy for implementing the change
Job Requirements
What your resume will include and demonstrate to us:
Minimum 10 years progressive experience in all aspects of the development and deployment of software solutions in a distributed environment
Minimum 3 years experience in a management role involving people, processes, or projects
Significant experience in 3 or more distinct software development environments
Demonstrated ability to align technical solutions to business goals
Strong technical knowledge of SAP
Demonstrated ability to collaborate and coordinate with others in a matrix organization
Strong technical skill in system integration
Sobeys is committed to accommodating applicants with disabilities throughout the hiring process and will work with applicants requesting accommodation at any stage of this process.
While all responses are appreciated only those being considered for interviews will be acknowledged.
We appreciate the interest from the Staffing industry however respectfully request no calls or unsolicited resumes from Agencies.