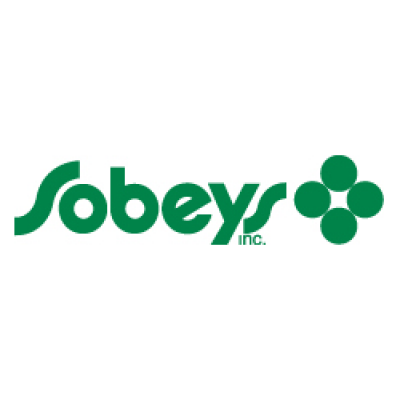 Senior Business Analyst Analytics Application
Sobeys Inc.
in Stellarton, NS
Requisition ID:
42421
Career Group:
Corporate Careers
Job Category:
Information Technology
Travel Requirements:
0 - 10%
Country:
Canada (CA)
Province:
Nova Scotia (CA-NS)
City:
Stellarton
Location:
Foord St. Office
Postal Code:
A proudly Canadian retail company, Sobeys began in 1907 as a small meat delivery business in Stellarton, Nova Scotia. Today, Sobeys Inc. serves the food shopping needs of Canadians with approximately 1,500 stores in all 10 provinces under retail banners that include Sobeys, Safeway, IGA, Foodland, FreshCo, Thrifty Foods, and Lawton's Drug Stores as well as in-store pharmacies, liquor and more than 350 retail fuel locations.
Together with our 125,000 employees and franchise affiliates and a collective passion for delivering exceptional food and shopping experiences, Sobeys' purpose is to improve the lives of Canadians by helping them Eat Better, Feel Better and Do Better. .
All career opportunities will be open a minimum of 5 business days from the date of posting.
Overview
Sobeys is full of exciting opportunities and we are always looking for bright new talent to join our team! We currently have a full-time opportunity for a 
Senior Business Analyst
to join our Technology department based out of our office in Stellarton, NS.
Job Description
What you'll get to do in this fast-paced role:
Direct the identification of new and complex business processes and strategies to improve efficiency of operating divisions by becoming knowledgeable of their data and their intricacies
Direct the development of business and system requirements through detailed analysis and by providing recommendations
Work closely with the Application Developers to provide all system requirements translation and lead the high level design of the solution
Participate in the leadership and influence cross-functional task forces or teams to identify and document functional requirements, workflow, information sources, and system specifications
Hold requirements gathering sessions by identifying the right participants, preparing the appropriate material, reviewing the project scope, and identifying key assumptions
Coordinate the development of comprehensive business cases with cost and benefit dimensions for proposed Information Technology projects that are used at management and executive levels for funding and scope decisions
Develop and established service level agreements
Perform market research of emerging/ available product functionality
Create RFPs/RPIs as appropriate
Assess scope and impact of client business needs and manages client expectations
Perform the role of Project Manager on medium sized projects (possibility)
Meet regularly with the user groups in all divisions to identify opportunities for enhancements
Communicate functional developments and enhancements to user groups through various media (Web, Email, On-site training)
Contribute to the acceptance of applications and application enhancements via a formal test process
Seek final sign-off of the detailed system requirements from the business sponsor
Improve business processes by defining the existing "As-Is" process and the new "To-Be" process using proper methodologies
Job Requirements
What your resume will include and demonstrate to us:
Undergraduate degree in Computer Science or Business Experience with project management and software development disciplines
Knowledge of emerging or available retail product functionality and solutions
Extensive experience gathering business requirements, business process reengineering, application testing and project management
Experience with SAP Business Objects and SAS reporting tools is preferred
Thorough understanding of the retail industry
Ability to provide on-the-job training on requirements techniques and methodologies
Proven experience initiating, planning, executing, monitoring, and controlling small and medium sized projects
Strong leadership skills
Ability to choose, recommend, create, and/ or adopt techniques, standards, and methodologies to apply to the business analysis discipline
Proven record of determining appropriate processes for developing the detailed requirements including interviews, discussions with cross-functional team members, JAD (joint application design) sessions, and review of existing documentation and applications
Sobeys is committed to accommodating applicants with disabilities throughout the hiring process and will work with applicants requesting accommodation at any stage of this process.
While all responses are appreciated only those being considered for interviews will be acknowledged.
We appreciate the interest from the Staffing industry however respectfully request no calls or unsolicited resumes from Agencies.