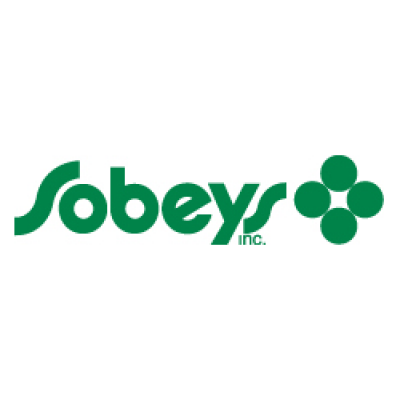 Store Manager of Rehab Site
Sobeys Inc.
in Moncton, NB
Requisition ID:
43153
Career Group:
Store Management
Job Category:
Retail - Home Health Care
Travel Requirements:Country:
Canada (CA)
Province:
New Brunswick (CA-NB)
City:
Moncton
Location:
833 Moncton Rehab Equip Ctr Lawtons
Postal Code:
A proudly Canadian retail company, Sobeys began in 1907 as a small meat delivery business in Stellarton, Nova Scotia. Today, Sobeys Inc. serves the food shopping needs of Canadians with approximately 1,500 stores in all 10 provinces under retail banners that include Sobeys, Safeway, IGA, Foodland, FreshCo, Thrifty Foods, and Lawton's Drug Stores as well as in-store pharmacies, liquor and more than 350 retail fuel locations.
Together with our 125,000 employees and franchise affiliates and a collective passion for delivering exceptional food and shopping experiences, Sobeys' purpose is to improve the lives of Canadians by helping them Eat Better, Feel Better and Do Better. .
All career opportunities will be open a minimum of 5 business days from the date of posting.
Overview
The Rehab Manager is responsible to actively manage the execution of sales and profitability of the Rehab department. The Manager will lead the store Rehab Team to seamlessly deliver on customer expectations through effective and efficient support of the sales team. The Manager will also work effectively and cooperatively with all store departments to support and build the Lawtons brand. Actively contributes to an environment of employee and customer engagement.
Job Description
People Leadership
Create a coaching and development culture for all employees
Manage direct reports including: selection, orientation, training and development, performance management, succession planning and compensation
Coordinates Home Health Care training
Coordinates service, installations and deliveries
Oversee the day to day priorities of the Rehab environment.
Ensure that the operational requirements/changes and store vision is communicated by conducting regular staff meetings.
Customer Offering
Understand and respond to market needs and competition
Role model, coach and reinforce customer service expectations on a daily basis for all staff
Provide exceptional customer service by addressing customer complaints and resolving issues
Ensure community presence by working with store management and community partners to support community events i.e Wheels in Motion
Policy/Regulatory Adherence
Ensure all applicable company policies and procedures are communicated and adhered
Responsible for ensuring that OH&S, and other regulatory requirements and procedures, are implemented and maintained
Financial
Responsible to ensure efficient operation of the business to meet financial targets and profitability
Manage Rehab accounts
Process invoices for payment
Process Expense invoices
Coordinate Rehab administration
Manage inventory, inventorycounts and monitor company assets
Personal/Professional Development
Thoroughly understand all relevant company programs and attends training as required
Understand and manage client needs and overall needs of the business.
Maintain knowledge of current industry trends
Other
Other duties as required
* Actively contribute to a positive and productive working environment
Job Requirements
Above average written and oral communication skills
Full knowledge of HHC retail operations
Strong People Management Skills
Sobeys is committed to accommodating applicants with disabilities throughout the hiring process and will work with applicants requesting accommodation at any stage of this process.
While all responses are appreciated only those being considered for interviews will be acknowledged.
We appreciate the interest from the Staffing industry however respectfully request no calls or unsolicited resumes from Agencies.