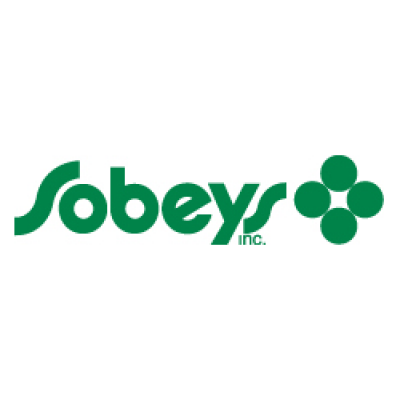 Counsellor Wellbeing
Sobeys Inc.
in Saint John, NB
Requisition ID:
43306
Career Group:
Store Careers
Job Category:
Atlantic Store Operations
Travel Requirements:Country:
Canada (CA)
Province:
New Brunswick (CA-NB)
City:
Saint John
Location:
0548 East Pt. Saint John Sobeys
Postal Code:
A proudly Canadian retail company, Sobeys began in 1907 as a small meat delivery business in Stellarton, Nova Scotia. Today, Sobeys Inc. serves the food shopping needs of Canadians with approximately 1,500 stores in all 10 provinces under retail banners that include Sobeys, Safeway, IGA, Foodland, FreshCo, Thrifty Foods, and Lawton's Drug Stores as well as in-store pharmacies, liquor and more than 350 retail fuel locations.
Together with our 125,000 employees and franchise affiliates and a collective passion for delivering exceptional food and shopping experiences, Sobeys' purpose is to improve the lives of Canadians by helping them Eat Better, Feel Better and Do Better. .
All career opportunities will be open a minimum of 5 business days from the date of posting.
Overview
The Wellbeing Counsellor is the in-store expert with respect to the Natural Source and Wellbeing product sections. The Counsellor will provide customer counselling and education with respect to a variety of health and wellbeing related topics (e.g. natural/herbal remedies, natural/organic food products, gluten free foods, sports nutrition, healthy eating, etc.). In addition, the Counsellor will counsel customers and assist them in making choices from the products available in the Natural Source and Wellbeing sections. The Counsellor will insure operational excellence in retail merchandising, inventory management and customer relations while achieving budgeted financial results. Actively contributes to an environment of employee and customer engagement.
Job Description
People Leadership
Create a coaching and development culture for all employees
Manage direct reports including: selection, orientation, training and development, performance management, succession planning and compensation
Responsible for ensuring the communication of operational requirements/changes to department employees
Customer Offering
Create a shopping experience that engages customers in a way that enhances loyalty, sales and profit
Provide customer service to exceed customer needs
Ensure customers are aware of our extensive selection of products
Guide customers through their natural source product purchases and advising them on other products that can work in synergy
Receive orders
Merchandise department
Look for ways to motivate the needs of customers and discover a new range of products
Execute winning conditions
Communication
Communicate regularly with the Wellbeing team including pharmacist, chef, dietitian, employees and management
Attend meetings as needed
Partner with employees to promote health and Wellbeing in-store and act as a resource for the same
Promote wellbeing products and services through in-store and in-community presentations and programs
Policy/ Regulatory Adherence
Ensure all applicable company policies and procedures are communicated and adhered to
Responsible for ensuring that OH&S, Food Safety and other regulatory requirements and procedures are implemented and maintained
Financial
Perform department administrative duties as required
Manage department budget
Responsible to ensure efficient operation of the department to achieve all financial targets and deliver on budgeted KPIs
Personal/ Professional Development
Thoroughly understand all relevant company programs, attend and deliver training as required
Maintain knowledge of current industry trends and be available for training offered by suppliers to improve skills
Employee Relations
Be known as a manager who actively supports an environment of positive employee relations
Other Duties
Coordinate maintenance of department equipment and repairs * Provide feedback for continuous improvement
Have the ability to create action plans to improve the department operations and employee performance
Support all company initiatives, programs and standards
* Other duties as required
Job Requirements
Above average communication skills (both oral and written)
Exceptional listening skills
Excellent presentation skills
Proficient use of the Microsoft office Suie
Scheduling and direction of employees
Ordering and Inventory control
Bilingual
Registered Holistic Nutritional Consultant / Registered Dietitian
High school diploma
Full knowledge of department operations
Sobeys is committed to accommodating applicants with disabilities throughout the hiring process and will work with applicants requesting accommodation at any stage of this process.
While all responses are appreciated only those being considered for interviews will be acknowledged.
We appreciate the interest from the Staffing industry however respectfully request no calls or unsolicited resumes from Agencies.