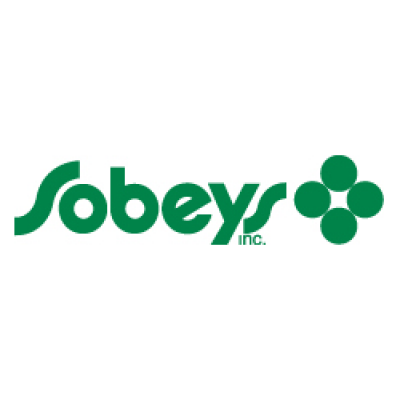 Respiratory Therapist Contract (Part Time)
Sobeys Inc.
in St. John's, NL
Requisition ID:
42857
Career Group:
Store Careers
Job Category:
Retail - Home Health Care
Travel Requirements:Country:
Canada (CA)
Province:
Newfoundland and Labrador (CA-NL)
City:
St. John's
Location:
2566 Lawtons Elizabeth Avenue
Postal Code:
A proudly Canadian retail company, Sobeys began in 1907 as a small meat delivery business in Stellarton, Nova Scotia. Today, Sobeys Inc. serves the food shopping needs of Canadians with approximately 1,500 stores in all 10 provinces under retail banners that include Sobeys, Safeway, IGA, Foodland, FreshCo, Thrifty Foods, and Lawton's Drug Stores as well as in-store pharmacies, liquor and more than 350 retail fuel locations.
Together with our 125,000 employees and franchise affiliates and a collective passion for delivering exceptional food and shopping experiences, Sobeys' purpose is to improve the lives of Canadians by helping them Eat Better, Feel Better and Do Better. .
All career opportunities will be open a minimum of 5 business days from the date of posting.
Overview
The Registered Respiratory Therapist (RRT) is responsible for patient teaching and assessment regarding home sleep studies, sleep apnea therapy and continuous positive airway pressure (CPAP)/Bilevel positive airway pressure (BIPAP) As the RRT you will schedule appointment with patients to conduct sleep studies, cpap set up, and follow up; as well as liase with community doctors to persue referrals and promote our business.
Job Description
Informing patients on sleep therapy
Assessing patients for sleep apnea and other sleep related issues
Fit masks for cpap/bipap, adjust/customize machine settings
Coordinate diagnostic testing
Liase with local physicians to maintain positive communciation and build stronger business relationships
Stay current with sleep and respiratory product knowledge
Ability to read, understand and report on budgets
Knowledge and background regarding business acumen.
Ordering inventory as needed and meet with vendors
Adminsitrative duties such as filing, charting, and coordinating patient appointments.
Maintain a clean and safe work environment as per company requirements
Other duties as assigned
Job Requirements
Technical Skills:
Excellent communication and interpersonal skills
Ability to work at a fast pace, pay attention to detail, be flexible and able to manage multiple tasks
Ability to work independently and meet strict deadlines
Ability to work effectively in a team environment
Educational Experience:
Graduate of an accredited institution of Respiratory Therapy
Licensed to practice with the provincial governing body
Sobeys is committed to accommodating applicants with disabilities throughout the hiring process and will work with applicants requesting accommodation at any stage of this process.
While all responses are appreciated only those being considered for interviews will be acknowledged.
We appreciate the interest from the Staffing industry however respectfully request no calls or unsolicited resumes from Agencies.