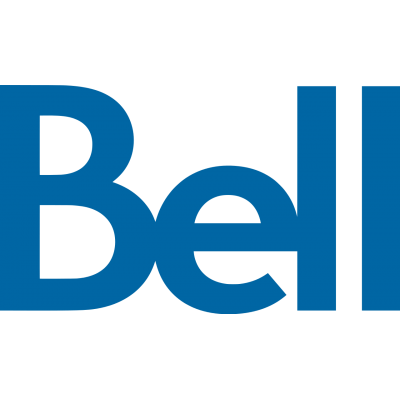 2019 Bell Business Markets Grad Leadership Program, Specialist Security, Atlantic
Bell is a truly Canadian company with over 138 years of success. We are defined by the passion of our team members and their belief in our company's vast potential.
To ensure we continue to be recognized as Canada's leading communications company, we're committed to finding and developing the next generation of leaders. This means creating best-in-class career and development opportunities for our employees.
If you're passionate, driven and find yourself seeking interesting work, new challenges and continuous learning opportunities, then we want you to join our team.
Bell Business Markets provides a vast array of communications solutions for small, medium, and large organizations. These include managed data and network solutions, cloud computing, conferencing, Web, security solutions and integrated information and communications technology (ICT) services.
Description of hiring team:
Our team of cyber-security experts work to protect our business customers against various attacks and hackers to keep their mission-critical data safe. Leveraging the extensive resources and expertise of one of the largest security practices in Canada, our cyber-security services safeguards confidential customer and supplier information, intellectual property and other key data assets. We currently have several positions available in this field.
By applying to this position, you will automatically be considered for all available positions.
Key responsibilities:
Identify potential information and network or internet security vulnerabilities.
Develop and implements solutions to mitigate risks and enhance system security.
Ensure site security and provides consultation on security issues staying abreast of current malware and other potential internet security threats.
Conduct analysis, investigates and recommends security technologies including managed security services, firewalls, encryption, intrusion detection, VPN and solutions for incorporation into product/services.
Perform security investigation and computer forensic analysis to identify potential pathway of breach or threat penetration.
Provide support to customers: review and interpret alerts, events and system alarms while providing evolved emergency response services, incident management and analysis.
Critical competencies:
University degree in networking, security, information technology security or equivalent preferable.
Preferred competencies:
Knowledge of security protocols, application frameworks, firewalls, proxies, operating systems, databases, and networking devices.
Entry-level professional security certification such as CEH, CCNA security, CCSA, ITIL, COMPTIA Security+
Elligible for government security clearance.
Bilingualism is an asset (English and French)
Application Instructions:
You must submit a cover letter, resume, and most recent transcripts (unofficial accepted) to be considered.
Start date:
January 7 or May 27, 2019
Position type:
Consultant
Bilingualism is an asset (English and French)
Additional Information:
Position Type:
Management
Job Location:
Canada : New Brunswick : Fredericton || Canada : Nova Scotia : Halifax
Application Deadline:
September 30, 2018, 11:59pm EST
Please apply directly online to be considered for this role. Applications through email will not be accepted.
Bell is committed to fostering an inclusive, equitable, and accessible environment where all employees and customers feel valued, respected, and supported. We are dedicated to building a workforce that reflects the diversity of the communities in which we live and serve, and where every team member has the opportunity to reach their full potential.
Created: Canada , NS , Halifax