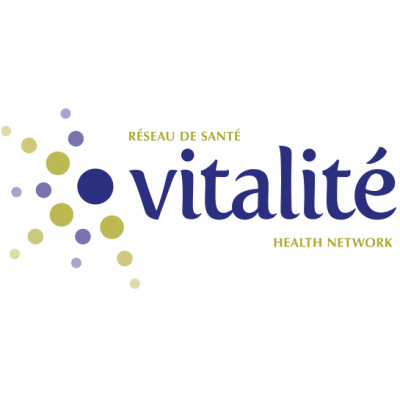 Chief Accountant / Controller
Réseau de santé Vitalité - Vitalité Health Network
in Open / Undisclosed, NB
Note: Applicants must attach a resume to their application.
BARGAINING UNIT: Management and Non Barganing
ZONE: To be determined
FACILITY: To be determined
DEPARTMENT: Finances
CLASSIFICATION: Chief Accountant / Controller
STATUS: Permanent full-time
FTE: 1.0
ANTICIPATED START DATE: July 29th, 2018
HOURS OF WORK:
Day shifts - Monday to Friday
Work schedule may be changed to meet operational needs.
JOB SUMMARY:
Reporting to the Chief Financial Officer, the incumbent will be responsible for managing the employees and operations in the position's sector; for planning, developing, and implementing best practices; for designing internal controls as well as policies and procedures to ensure the completeness and monitoring of all processes; for implementing and maintaining uniform processes across the Network; and for supervising activities related to the production of the year-end report. The incumbent will be responsible for preparing the financial statements within the required time frames in accordance with generally accepted accounting principles as well as the Network's policies and procedures and for preparing the various analyses requested. The incumbent will act as resource person for various stakeholders in the finance sector, will be asked to participate in various special projects, and will be responsible for organizing and preparing the external audit file. The incumbent will be required to manage employees who are physically located in other zones and will, in the course of the position's duties, be required to travel within the Network's territory to support employees and managers. The incumbent may be assigned various mandates based on the operational needs of financial services .
REQUIREMENTS:
Bachelor of Business Administration with a concentration in accounting;
Professional accounting designation (CPA);
At least ten (10) years' relevant experience in f inancial accounting;
Supervising/managing staff in combination with strong coaching skills;
Good knowledge of MIS guidelines;
Good knowledge of accounting standards;
Proven knowledge and experience in the development and implementation of best practices;
Demonstrated transformational leadership ability;
Ability to set priorities and meet objectives;
Ability to manage numerous projects and tasks simultaneously; understanding of the organization's needs and priorities;
Analytical and writing skills and ability to see the "big picture";
Good knowledge of, and skills with, Microsoft Office;
Availability to travel within the Network's territory;
Ability to work independently and as part of a team;
Ability to solve complex problems;
Physical ability to perform the assigned work;
Good work history (performance and attendance);
Adherence to professional ethical principles, the Network's management philosophy, and organizational values;
Compliance with the rules of confidentiality set by Vitalité Health Network.
Written and spoken competence in English and French is required.
NOTES:
1. Salary commensurate with provincial scale for management staff .
The above requirements may be verified through oral, written or practical tests during the selection process.
Should there be no fully qualified applicants, this position will not necessarily be reposted. If you wish to be considered for this position and meet most of the requirements, you are encouraged to apply at this time.
The employer reserves the right to shorten or extend temporary assignments for operational reasons.
We thank all applicants. However, only those selected for an interview will be contacted.
Vitalité Health Network is a smoke-free environment