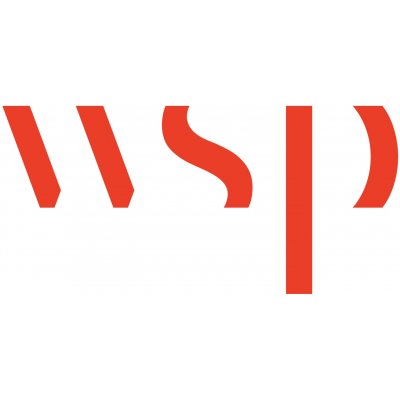 Senior Retro-Commissioning Specialist - Buildings
Description
VANCOUVER
In Canada, more than 8,000 of our people foster innovation every day because we know that our future world will be vastly different from today. Our reach includes environmental remediation to urban planning, from engineering iconic buildings to designing sustainable transport networks, from finding new ways to extract essential resources to developing renewable power sources. Through our Future Ready initiative, we bring clarity and vision to some of Canada's most complex challenges and opportunities.
The excellence we bring to our work and to work and to our workplace has been recognized far and wide. We're a Forbes Top Employer in Canada, one of the Corporate Knights' Top 100 Sustainable Companies in the World (and among the Top 10 in Canada), and we earned ReNew Canada's Platinum Elite Recognition through our participation in more than half of Canada's Top 100 Infrastructure Projects. In 2018, LinkedIn ranked us number 7 on their T op Companies list .
At WSP , we see the future more clearly and design for it today - we put innovation, and the highest ethical standards and professionalism at the centre of all we do. Find out what we have to offer.
POSITION DESCRIPTION
WSP is currently seeking an expert in existing building commissioning, energy auditing and/or retro-commissioning to join our Sustainability & Energy team in Vancouver. Reporting to the Director of Sustainability & Energy, this role is responsible for providing technical leadership on a range of existing building energy projects, with a primary focus on energy audits and retro-commissioning. This is a customer facing technical role that requires collaboration with both internal and external resources to deliver project expectations, in addition to developing and maintaining client relationships. This position involves working with building owners and operators, engineers, contractors, and technical support staff.
RESPONSIBILITIES

Lead projects to ensure project technical content meets client needs and company standards;
Establish the technical approach for the project. Identify the appropriate templates, processes, and knowledge that are to be employed;
Provide technical support to the internal team throughout the project, and review deliverables prior to issuance for technical quality and adherence to company standards;
Accompany junior team members on site visits to evaluate building systems and identifying energy conservation measures;
Support the internal team in developing the analysis, recommendations and report;
Direct and/or conduct functional testing;
Contribute to proposals and various client management activities;
Contribute to the knowledge and professional development of other team members in the group;
Lead knowledge and process improvement initiatives in existing building energy management services;
Other duties as required.
QUALIFICATIONS
Bachelor's degree from an accredited university or college in Mechanical, Electrical, or Building Systems Engineering, or a suitable alternative. A P.Eng. is desired;
LEED AP, Certified Commissioning Professional (CCP), Certified Energy Manager (CEM), Certified Energy Auditor (CEA), LEED AP are assets;
Proven experience (10+ years) providing technical leadership in high performance building commissioning, existing building commissioning, energy audits, energy management, facilities management, HVAC or process engineering design, construction project management, electrical/controls design, installation or operations;
Experience and hands-on technical knowledge in existing building commissioning including functional testing, diagnosing problems, trending, fault detection, analytics, energy calculations, and implementing improvements to existing energy consuming equipment;
Experience in related fields, such as electrical design, construction, and power systems are an asset;
Experience troubleshooting complex mechanical systems and controls;
Ability to obtain and analyze field data and building automation system trend data;
Thorough understanding of building drawings and specifications;
Proficiency with Microsoft Word, Excel, PowerPoint
Demonstrated ability to work successfully with teams and energy efficiency professionals in a team-oriented environment;
Experience with proposal writing, maintaining client relationships and communicating effectively with building owners and operators;
Excellent interpersonal and communication skills, both verbal and written;
Exceptional problem solving, time management, decision-making and risk management skills;
Self-directed and self-motivated with the ability to succeed in a fast-paced entrepreneurial environment;
Desire to learn continuously, work effectively, and enhance technical and professional skills;
Ability and desire to mentor and teach other team members;
Punctual, reliable, detailed oriented, task oriented, and organized.
Offers of employment for safety-sensitive positions involving fieldwork are contingent upon candidates being able to perform key physical tasks of the job as described in the job posting and interview. This may include the ability to work in a variety of environmental conditions, such as remote or isolated areas, working alone, and in inclement weather (within safe and reasonable limits).
To learn more about our firm and the projects we have been involved in, please visit our
World of Possibilities
microsite.
WSP welcomes and encourages applications from people with disabilities. Accommodations are available on request for candidates taking part in all aspects of the selection process. WSP is committed to the principles of employment equity. Only the candidates selected will be contacted. WSP Canada Inc.