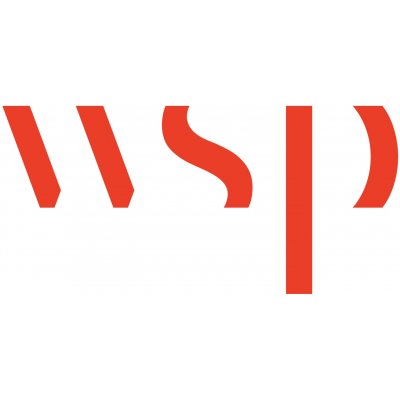 Chief Engineer, Rail Systems
Description
CALGARY, AB
In Canada, more than 8,000 of our people foster innovation every day because we know that our future world will be vastly different from today. Our reach includes environmental remediation to urban planning, from engineering iconic buildings to designing sustainable transport networks, from finding new ways to extract essential resources to developing renewable power sources. Through our Future Ready initiative, we bring clarity and vision to some of Canada's most complex challenges and opportunities.
The excellence we bring to our work and to work and to our workplace has been recognized far and wide. We're a Forbes Top Employer in Canada, one of the Corporate Knights' Top 100 Sustainable Companies in the World (and among the Top 10 in Canada), and we earned ReNew Canada's Platinum Elite Recognition through our participation in more than half of Canada's Top 100 Infrastructure Projects. In 2018, LinkedIn ranked us number 7 on their Top Companies list .
At WSP , we see the future more clearly and design for it today - we put innovation, and the highest ethical standards and professionalism at the centre of all we do. Find out what we have to offer.
POSITION DESCRIPTION
WSP is currently seeking a Chief Engineer to join our Rail Systems Engineering department, located at our Calgary office. Reporting to the Director, Rail Systems Engineering, this position will be responsible for working with various members of the Rail Systems team on business development, project development, implementation and marketing. The Chief would support the company's consulting business by identifying potential markets, advise of public & private projects, and alignment of projects & practices with WSP's rail practice and strategy and plan.
RESPONSIBILITIES

Lead teams and develop staff to meet technical, professional, and managerial needs;
Provide technical leadership and manage technical expertise on rail sector projects in local and emerging markets, to help project managers deliver projects on time and within budgets;
Provide engineering governance on projects, including setting and managing project policies for sealing of project drawings and records;
Present technical information to clients and senior management in a clear, concise, and confident manner, with the goal of aligning them to the WSP's growth strategy;
Undertake the conceptual design of new rail infrastructure (roadbed, track, bridges, etc.); capacity to assess condition of existing infrastructure and develops plans for inspection, maintenance, rehabilitation and up ? gradation in the context of feasibility studies;
Understanding of the design or procurement of new rolling stock; maintenance of existing fleets; design of workshops, depots; development of rehabilitation programs and maintenance regimes in the context of feasibility studies;
Develop conceptual level plans for the management of terminal and mainline operations; knowledge of network planning and management; able to undertake capacity and railway simulations. Must have knowledge of both passenger and freight rail operations;
Participate in managing performance expectations and conduct performance evaluations of Rail Systems staff.
QUALIFICATIONS
Relevant degree from an accredited University that is recognized by the provincial governing body of professional engineers;
Registered Professional Engineer with either P.Eng. or P.E. License;
Proven experience in leading railway operations, rail general management, rail systems engineering and/or rolling stock;
Proven experience in managing multiple project lifecycles through changing circumstances;
Proven experience in leading and supporting a team of technical specialists;
International Rail Systems Engineering experience required;
Demonstrated ability to manage clients, staff, and group facilitation;
Demonstrated ability as a team player and a leader;
Experienced in the design and/or integration of train control systems into transit facilities and vehicles;
Understanding of Standards (CENELEC, AREMA, IEEE, MIL-STD, etc.);
Thorough knowledge of all aspects of rail project milestones (construction, technology, equipment, control, methods), industry practices, estimating/budgeting, scheduling and safety requirements;
Strong computer skills, including Word, Excel, PowerPoint, Outlook, Visio, Primavera P6, and Microsoft Project;
Excellent interpersonal, communication, and presentation skills.
Offers of employment for safety-sensitive positions involving fieldwork are contingent upon candidates being able to perform key physical tasks of the job as described in the job posting and interview. This may include the ability to work in a variety of environmental conditions, such as remote or isolated areas, working alone, and in inclement weather (within safe and reasonable limits).
To learn more about our firm and the projects we have been involved in, please visit our
World of Possibilities
microsite.
WSP welcomes and encourages applications from people with disabilities. Accommodations are available on request for candidates taking part in all aspects of the selection process. WSP is committed to the principles of employment equity. Only the candidates selected will be contacted. WSP Canada Inc.