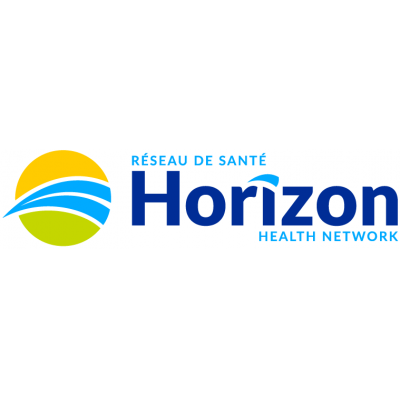 Registered Nurse Class A (Permanent Part Time), Cardiac Rehab Clinic
Horizon Health - Miramichi Zone
in Miramichi, NB
Horizon Health Network is an equal opportunity employer.
COMPETITION #: 2018-33264 External
BARGAINING UNIT: NBNU
ZONE: Miramichi
DEPARTMENT: Cardiac Rehab Clinic
FACILITY: Miramichi Regional Hospital
POSTING TYPE: Permanent Part Time
JOB TITLE: RNCA
CLASSIFICATION: RNCA Registered Nurse Class A
LANGUAGE: English Essential with requirements to handle verbal French inquiries
HOURS OF WORK: Day, FTE:0.4, Subject to change due to operational requirements
SALARY: $31.07 to $39.37 per hour
JOB PURPOSE:
Participate in the planning and giving of total nursing care to meet the individual needs of patients in the Outpatient Clinic Department in accordance with the philosophy, objectives and policies of the hospital and the Nursing Department.
QUALIFICATIONS:
Current registration as a practicing member of the Nurses' Association of New Brunswick.
Physically capable of performing assigned duties.
Good previous work and attendance record.
Successful completion of Basic Cardiac Life Support Course and recertified yearly as a condition of continuing employment.
Certified in IV Therapy in compliance with hospital policies and procedures.
Must be able to work: Rotating shifts as assigned, including weekends and holidays
throughout the year.
Demonstrated good public relation capabilities.
Demonstrated problem solving abilities.
Demonstrated adherence to legislation and Health Authority Confidentiality Policy to ensure all patient, business, financial and employee information is accessed on an as need to know basis.
Must be willing to complete required certifications specific to Cardiac Wellness Program 
Patient Safety is a critical aspect of quality healthcare. Successful candidates must be accountable for creating a culture of safety, working as a team, communicating effectively and responding to adverse events. 
Demonstrated ability to attend work on a regular basis.
13.Ability to attend work on a regular basis.
Ability to perform the duties of the position.
Good work record.
Written and spoken competence in English and spoken competence in French required 
SPECIFIC QUALIFICATIONS:
Must have a minimum of 5 years nursing experience (3 years in a critical care setting).
Completion of Cardiac Monitoring Course/Arrhythmia Course required, with minimum of two years' recent (within the last 5 years) experience in cardiac monitor interpretation. The employer reserves the right to administer an exam to determine such qualifications.
Physical Assessment Course required
Certification in ACLS an asset
Demonstrates initiative, good judgment and good interpersonal relationships and must be able to work with little supervision.
Demonstrated adult teaching ability and experience.
Applications for this position must be submitted on-line by June 24, 2018.
NOTE: There will be no further postings for this position should there be no fully qualified applicants. If you wish to be considered for this position and have most of the qualifications as posted and the registration or licensure where required, you are encouraged to apply at this time
Please quote Competition # 2018-33264-External. Horizon Health Network appreciates expressed interest, however, only candidates considered for an interview will be contacted. Human Resources Department, Horizon Health Network.