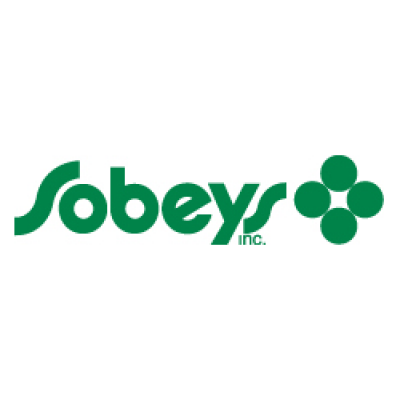 Delivery Driver
Sobeys Inc.
in Saint John, NB

Requisition ID: 42501
Career Group: Store Careers
Job Category: Retail - Pharmacy
Travel Requirements:
Country: Canada (CA)
Province: New Brunswick (CA-NB)
City: Saint John
Location: 2552 Lawtons Saint John Nursing Home Ser
Postal Code:
A proudly Canadian retail company, Sobeys began in 1907 as a small meat delivery business in Stellarton, Nova Scotia. Today, Sobeys Inc. serves the food shopping needs of Canadians with approximately 1,500 stores in all 10 provinces under retail banners that include Sobeys, Safeway, IGA, Foodland, FreshCo, Thrifty Foods, and Lawton's Drug Stores as well as in-store pharmacies, liquor and more than 350 retail fuel locations.
Together with our 125,000 employees and franchise affiliates and a collective passion for delivering exceptional food and shopping experiences, Sobeys' purpose is to improve the lives of Canadians by helping them Eat Better, Feel Better and Do Better. .
All career opportunities will be open a minimum of 5 business days from the date of posting.
Overview
Job Description
The Delivery Driver will ensure the timely and accurate delivery of goods to our customers.The Driver will always be cognizant of the intergrity and safety of the goods and materials they deliver. The Delivery Driver will do their utmost to keep customers satisfied by being friendly, courteous, thorough and on time.The Delivery Driver models outstanding leadership, interpersonal skills, teamwork, superior judgement, decision making and commitment to the success of the Lawtons Drugs team.
Job Requirements
The Delivery Driver is responsible to:
Drive vehicles to designated destinations for customer product deliveries.
Drive safely and deliver products within deadlines.
Analyze delivery address, determine appropriate routes and maintain schedule.
Load and unload products from delivery vehicles.
Ensure that items are properly stacked and secured inside the delivery vehicle.
Maintain proper knowledge of loaded items.
Provide special care in delivering fragile, temperature sensitive and hazardous products.
Ensure that appropriate and complete documentation is available at the time of loading.
Ensure that delivery receipts are signed and collect all payments for deliveries at time of delivery and tender change when required.
Work with support team to provide exceptional customer services and address customer concerns.
Handle invoice discrepancies by informing superiors of problems and complaints
Ensure that the delivery schedule is followed.
Perform vehicle inspection such as checking fluid level and tire pressure.
Notify supervisors about any major repairs and maintenances.
Follow local and provincial driving laws and road regulations.
Maintain the vehicle clean and safe.
Adhere to company operating policies and procedures.
Maintain driving log, prepare vehicle performance forms and complete daily paperwork
Report any accidents or injuries to Supervisors immediately.
Actively contribute to an environment of employee and customer engagement. Operates company vehicle in a safe and respectful manner
Sobeys is committed to accommodating applicants with disabilities throughout the hiring process and will work with applicants requesting accommodation at any stage of this process.
While all responses are appreciated only those being considered for interviews will be acknowledged.
We appreciate the interest from the Staffing industry however respectfully request no calls or unsolicited resumes from Agencies.