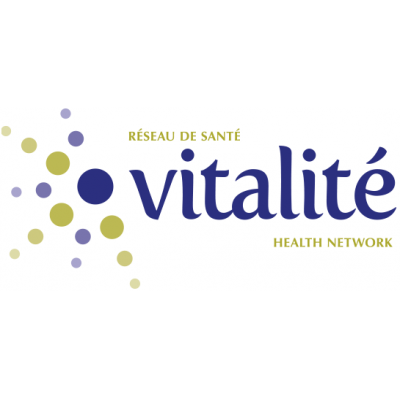 Registered Nurse Class B (RNCB)
Vitalité - Zone 5 - Restigouche
in Dalhousie, NB
NOTE: Applicants must attach a resume to their application.
BARGAINING UNIT : NBNU
ZONE : Zone 5 - Restigouche
FACILITY : To be determined
DEPARTMENT : Stay at Home Initiative for Vulnerable Elders
CLASSIFICATION : Registered Nurse class B (RNCB) - Health Case Manager
STATUS : Permanent full-time
FTE : 1.0
ANTICIPATED START DATE : As soon as possible
HOURS OF WORK :
Flexible 8 hour shifts - Monday to Friday
Work schedule may be changed to meet operational needs.
JOB SUMMARY :
Under the primary health care management, the health case manager provides integrated services, tailored to the specific needs of vulnerable seniors (patients) to promote both the effective and efficient use of resources and maintain the safety of vulnerable patients at home as well as reduce emergency room visits and hospital admissions. The health case manager provides ongoing support to vulnerable seniors (patients) who are experiencing a loss of independence, in an effort to achieve their personal recovery goals, help them to connect with the community, promote their maximum self-sufficiency thereby allowing them to equip themselves with the available resources, life skills and coping skills required. The health case manager thus works with EMP staff, doctors' offices and all other points of primary health care, as well as emergency room staff to identify potential patients in order to avoid hospitalizations by keeping them at home with support services and other support (Social Development, etc.). The main objective of the position is for vulnerable seniors (patients) who are losing their autonomy in the community.
As part of an interdisciplinary team, the manager helps assess, plan, implement, deliver and evaluate client-focused action plans in collaboration with the interdisciplinary team.
REQUIREMENTS :
Baccalaureate degree in Nursing
Registered with the New Brunswick Nurses Association;
Current BLS certificate;
Five (5) years of clinical experience;
Clinical experience in case management or clinical coordination;
Clinical experience in gerontology and with vulnerable elders (patients);
Clinical experience in chronic diseases:
Professional experience in primary health care an asset;
Knowledge of health services in gerontology and for vulnerable clients, health and community networks;
Proficiency in the use of computer tools;
Effective leadership, interpersonal and communication skills;
Initiative, good judgment, adaptability and organizational skills;
Recognized ability to function in a changing work environment;
Sustained interest to deepen one's knowledge;
Valid driving license (class 5) and good driving record;
Travel within the area is expected;
Ability to work independently and as a team member;
Physical ability to perform assigned duties;
Good previous work history (performance and attendance);
Adherence to professional ethics principles, to the Network management philosophy and organizational values;
Compliance with the rules of confidentiality established by the Vitalité Health Network.
Spoken and written competence in English and French is required.
The above requirements may be verified through oral, written or practical tests during the selection process.
Should there be no fully qualified applicants, this position will not necessarily be reposted. If you wish to be considered for this position and meet most of the requirements, you are encouraged to apply at this time.
The employer reserves the right to shorten or extend temporary assignments for operational reasons.
We thank all applicants. However, only those selected for an interview will be contacted.
Vitalité Health Network is a smoke-free environment