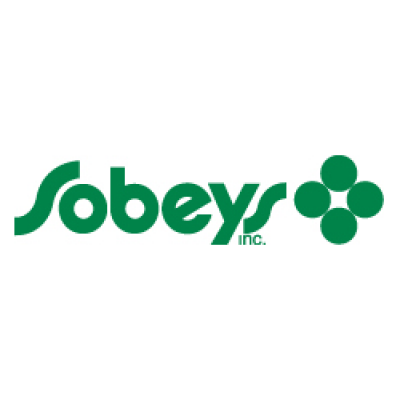 Retail Accountant
Sobeys Inc.
in Stellarton, NS
Requisition ID:
41769
Career Group:
Corporate Careers
Job Category:
Administration
Travel Requirements:
0 - 10%
Country:
Canada (CA)
Province:
Nova Scotia (CA-NS)
City:
Stellarton
Location:
King Street
Postal Code:
A proudly Canadian retail company, Sobeys began in 1907 as a small meat delivery business in Stellarton, Nova Scotia. Today, Sobeys Inc. serves the food shopping needs of Canadians with approximately 1,500 stores in all 10 provinces under retail banners that include Sobeys, Safeway, IGA, Foodland, FreshCo, Thrifty Foods, and Lawton's Drug Stores as well as in-store pharmacies, liquor and more than 350 retail fuel locations.
Together with our 125,000 employees and franchise affiliates and a collective passion for delivering exceptional food and shopping experiences, Sobeys' purpose is to improve the lives of Canadians by helping them Eat Better, Feel Better and Do Better. .
All career opportunities will be open a minimum of 5 business days from the date of posting.
Overview
Sobeys is full of exciting opportunities and we are always looking for bright new talent to join our team! We are currently hiring a
Retail Accountant
to join our Finance Shared Services department based out of office in Stellarton, ON.
In this role you will ensure the completion and accuracy of financial statements for all retail stores and related working papers for franchised sites. Through analysis and follow up, you will confirm the integrity of financial information and identify opportunities for improved financial results and better controls. You will be responsible to ensure compliance with company accounting policies and industry accounting standards at the store level.
Job Description
What you'll get to do in this fast paced role:
Complete variance analysis of all financial statement lines through comparison of actual, budgets, forecasts and last year lines
Prepare working papers to support all balance sheet account balances for franchised sites
Analyze margins and review all general ledger inputs for reasonableness and accuracy
Identify accounting issues including Billing errors, Fixed Asset problems, Posting errors, Balance Sheet Account Reconciliation errors and ensure the appropriate corrections are processed
Reconcile grocery and commercial bakery physical inventory count results (for sites using non perpetual inventory processes)
Prepare period accruals and other entries
Review and approve franchise store bank reconciliations
Investigate and record cash over/shorts
Identify possible theft or fraud for referral to Security Services
Actively pursue continuous improvement opportunities in terms of systems and processes
Develop applicable reports and KPIs
Remain knowledgeable and up-to-date on all areas of the grocery industry
Ensure integrity of all applicable ongoing financial processes
Identify high risk situations for the financial control group
Maintain relationships with customers and stakeholders
Coach store operations personnel on interpretation of financial statements
Respond to store queries and follow up on issues
Support Year End Reviews for Franchised stores
Job Requirements
What your resume will include and demonstrate to us: Required: 
Relevant post secondary education (Diploma or Degree in Business, Accounting, Finance, etc.)
1-3 years relevant experience in Accounting/Finance/Bookkeeping
Strong computer skills; Proficient use of the Microsoft Office Suite (Word, Excel, Outlook, etc.)
Solid analytical and problem solving skills
Strong oral and written communication skills
Ability to work independently as well as within a team environment
Proven time management, organization, prioritization, and multi tasking skills
Ability to anticipate issues and recommend appropriate actions
Independent and self-motivated
Customer Focused
Preferred: 
Completion of or working toward a professional accounting designation (CA, CPA, CGA, CMA)
Solid working knowledge of and reporting skills using SAP and Longview/Khalix
Knowledge and experience in the Retail industry
This is an outstanding opportunity to join a leading Canadian company with a clear vision and focus. If you feel that this describes the kind of work you want to do, and you are excited about what Sobeys has to offer, then we look forward to reviewing your application. Please ensure that you take the time to ensure your profile shows us why you're the most qualified applicant for the role.
Sobeys offers our employees many valuable benefits such as:
Growing organization
Competitive salary
Profit Sharing Plan (based on company performance)
Pension plan
Flexible health and dental benefits plan (eligible employees)
Ongoing Training & Development
Opportunity for internal mobility to other departments and/or promotions (for employees who are strong performers)
Sobeys is committed to accommodating applicants with disabilities throughout the hiring process and will work with applicants requesting accommodation at any stage of this process.
While all responses are appreciated only those being considered for interviews will be acknowledged.
We appreciate the interest from the Staffing industry however respectfully request no calls or unsolicited resumes from Agencies.