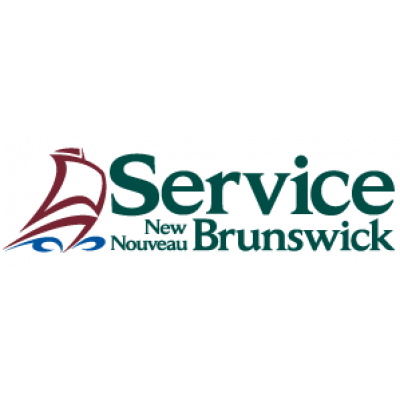 Director and Registrar General of Vital Statistics
Service New Brunswick
in Fredericton, NB
Service New Brunswick
Director and Registrar General of Vital Statistics
Open Competition
Pay Band 7
Fredericton
Service New Brunswick is seeking an individual to join the Registries Branch as the Director and Registrar General of Vital Statistics Registry in Fredericton.
Reporting to the Executive Director, you will be responsible for administrating the Vital Statistics Act, the Marriage Act and the Change of Name Act and supporting regulations as well as managing the human resources for the registry.
Responsibilities will include but are not limited to:
Managing the safe-keeping of millions of vital events records for New Brunswick;
Registering, maintaining, verifying and disseminating birth, stillbirth, death, marriage, adoptions data (vital events), etc.;
Registering, maintaining, monitoring, administrating all legal processes for marriage in the province of New Brunswick, including the administration of marriage officiants, etc.;
Approving, registering and issuing certificates under the Change of Name Act;
Program and registry management including; data integrity and accuracy; compliance with privacy; security and authentication; legislation and regulations; policies; collection of information for statistical purposes and directing the financial and human resources;
Streamlining and modernizing legislation and regulations for the registry;
Developing, implementing, and ensuring alignment of program objectives and efficient delivery of programs while maintaining the appropriate infrastructure and support services for effective delivery of services to the public, etc.
Participating in National vital statistics committee and collaborating with other jurisdictions.
ESSENTIAL QUALIFICATIONS: A university degree in a related field and a minimum of seven years of progressively more responsible experience (or equivalent combination of training and experience), including at least five years of experience in a managerial capacity involving responsibility for human and financial resources, work planning and review and performance management. Subject to the response to this competition, an equivalent combination of training and experience may be considered, or the required years of experience may be increased.
Written and spoken competence in English is required.
Applicants must clearly demonstrate the essential qualifications to be given further consideration. Please state your language capability on your application and ensure that preferred language for assessment is clearly identified.
ASSET QUALIFICATIONS: Preference may be given to candidates who demonstrate previous work experience in positions with statutory responsibilities and obligations and have demonstrated a thorough knowledge of the pertinent legislation and/or have demonstrated work related experience with registries; the government legislative process; highly developed team leadership skills, organizational and customer service competencies.
Subject to the response to this competition, candidates may be required to demonstrate on their application one or more of the asset qualifications in addition to the essential qualifications in order to be given further consideration.
OPERATIONAL REQUIREMENTS:
This position requires flexibility in working hours, which includes some work during evenings and weekends; and also requires the successful candidate to carry a cell phone to be on call outside of normal work hours.
Candidates will be required to undergo Criminal Bacgound Check prior to appointment.
BEHAVIOURAL COMPETENCIES: The successful candidate will possess the following behavioral competencies:
Client Service Orientation
Coaching and Team Development
Organizational Awareness
Organizational Commitment
Relationship Building
Results Orientation
Strategic Thinking
TECHNICAL COMPETENCIES: The successful candidate will possess the following technical competencies:
Strong project management skills
Strong writing and effective communication skills
Knowledge of Applicable Legislation and the Department's Policies and Procedures
Records and Information Management
NOTE: To be given consideration under this competition, you must demonstrate on your application how, when and where you acquired the qualifications required for this position. Your résumé must present education and work experience in reverse chronological order, with work experience detailed in both months and years, and whether it was part-time or fulltime (e.g. May 2000 to June 2004 - full-time).
Candidates registered with the Equal Employment Opportunity Program and veterans, who demonstrate they are among the most qualified, shall be given preference at the time of appointment. We are an Equal Opportunity Employer and we promote a scent-reduced environment.
Salary: $76 804- $92 898 annually - Pay Band 7 - Management and Non-Union Pay Plan
We encourage applicants to apply on-line at www.ere.gnb.ca or by email at HR-RH@snb.ca by June 19, 2018 indicating competition number 2017-SNB-689.
We thank all those who apply, however, only those selected for further consideration will be contacted.