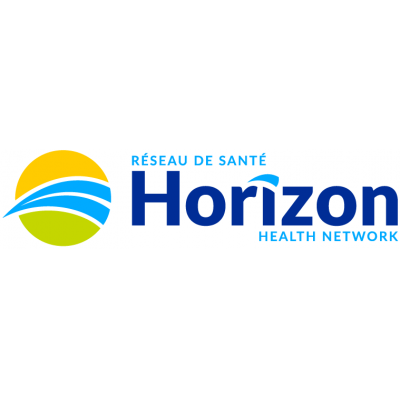 Licensed Practical Nurse (Permanent Full Time) Day Surgery/Operating Room
Horizon Health - Miramichi Zone
in Miramichi, NB
Horizon Health Network is an equal opportunity employer. 
COMPETITION #: 2018-32923 External
BARGAINING UNIT: CUPE
ZONE: Miramichi
DEPARTMENT: Day Surgery/Operating Room
FACILITY: Miramichi Regional Hospital
POSTING TYPE: Permanent Full Time
JOB TITLE: Licensed Practical Nurse
CLASSIFICATION: Licensed Practical Nurse (3014)
LANGUAGE: English Essential with requirements to handle verbal French inquiries
HOURS OF WORK: Rotating Days, Evenings, Subject to change due to operational requirements.
SALARY: $23.0237 to $24.7832 per hour
JOB PURPOSE: 
Provide nursing care to patients under the direction of a Registered Nurse or duly qualified Medical Practitioner. Help provide a safe and comfortable environment for patients while helping to maintain patient flow. Performs other duties as assigned.
QUALIFICATIONS: 
Successful completion of Grade 12 or successful completion of G.E.D. 
Graduate from an accredited Licensed Practical Nurses Program recognized in the Province of New Brunswick. 
Must be registered with the Association of New Brunswick Licensed Practical Nurses and renew annually. 
Successful completion of a certified Operating Room Technician Course within the last 2 years or have "in-house" training program approved by the Surgical Program. 
Recent OR scrubbing experience required within the last 2 years.
Physically able to perform assigned duties. (ie. being physically able to lift, position and move patients, case carts and equipment on a regular basis.) 
Good previous work record/attendance record. 
Demonstrated adherence to legislation and Horizon Health Network Confidentiality Policy to ensure all patient, business, financial and employee information is accessed on an as need to know basis. 
Willingness to participate in continuing education programs. 
Current certificate in Basic Cardiac Life Support and recertify yearly.
Ability to attend work on a regular basis. 
Ability to perform the duties of the position. 
Good work record. 
Written and spoken competence in English and spoken competence in French required. 
KEY RESPONSIBILITIES: 
Must be able to change all gas tanks within the OR theatres and equipment. Clean and restock anesthesiologist carts. Check and change soda limes in anesthetic carts as needed. 
Assist with the turnover of the theaters this includes tear down and set up. Assist with housekeeping tasks. 
Assist in the recovery room and day surgery as needed. 
Help transfer patients, may have to pick up first patient of the day if coming from the inpatient units. 
Assist with spinals. 
Perform shave preps. 
Insert urinary catheters as required. 
Set up/assemble equipment and OR tables as needed (i.e. trauma table, beach chair, stirrups etc). 
Holding limbs as needed while surgeon preps the surgical area. 
Bring in towers and extra equipment needed into the theatres. Set up and troubleshoot OR equipment. 
Fill warmers with IV's and blankets as needed. 
Check for and then take the specimens to the lab. 
Maintain supply of specimen containers and gloves in the theatres. 
Change sharp containers as needed. 
Maintain soap and scrub sponges in center core. 
Maintain and order supplies for the back room. Pick up supplies for OR cases, this includes extra instruments and sutures needed.
Put recovery room stock away. 
Check and change OR lights as needed. 
Assist the circulating nurse during the case getting extra supplies that are needed. Assist the circulating nurse with opening sterile supplies while maintaining a sterile field. 
Put case carts in center core. 
Maintain 2 stretchers outside the perioperative suite for emergency cases. 
Bowel preps as needed. 
Remove IV's. 
Take vital signs. 
Demonstrate effective inter-personal and communications skills. 
Demonstrate initiative and good judgement. 
Written and spoken competence in English is required. 
Patient Safety is a critical aspect of quality healthcare. Successful candidates must be accountable for creating a culture of safety, working as a team, communicating effectively and responding to adverse events. 
Must be willing to rotate to other areas of the hospital as required.
These are only the basic and primary duties. Successful applicants will not be limited to these specific duties but expected to expand their role accordingly to enhance unit functioning. 
NOTE: If there are no applicants with all the Essential Qualifications we reserve the right to consider alternate applicants. 
Applications for this position must be submitted on-line by June 3, 2018. 
NOTE:  There will be no further postings for this position should there be no fully qualified applicants. If you wish to be considered for this position and have most of the qualifications as posted and the registration or licensure where required, you are encouraged to apply at this time. 
Please quote Competition # 2018-32923-External. Horizon Health Network appreciates expressed interest, however, only candidates considered for an interview will be contacted. Human Resources Department, Horizon Health Network.