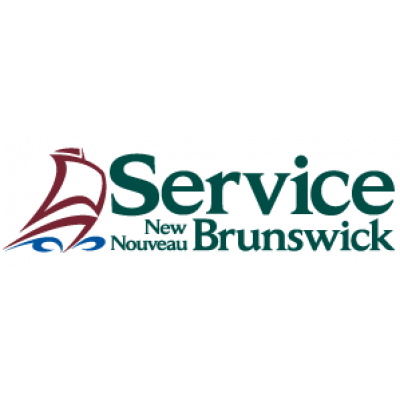 Application Support and Improvement
Service New Brunswick
in Fredericton, NB
Service New Brunswick
Application Support and Improvement
Open Competition
Administrative Services Level 4
Fredericton
Service New Brunswick is seeking an individual to join the Procurement Enablement Branch in Fredericton.
As a member of the Procurement Enablement team, you will be responsible to work with our clients to resolve issues related to the applications and processes that enable procurement of goods and services for all government departments and government funded bodies. Key responsibilities of this position are:
communicating data maintenance problems and potential resolutions to manager and systems team
poviding Tier-one phone and email client support (including support for the general public) for production-related questions
resolving system issues in a timely manner and helping draft clear, accurate, and timely communications when necessary
recording support calls and data maintenance problems in a support log
liaising between support group and procurement group to coordinate issue resolutions
assigning and maintaining user access to the application
maintaining organization setup within the application
supporting and maintaining vendor information within the application
producing and formatting ad hoc reports for clients
executing daily import and export processes to and from external systems
testing changes to the application during improvement projects
identifying opportunities for process/system improvements and coordinating responses to support questions as necessary
ESSENTIAL QUALIFICATIONS: High school supplemented by a one-year related post-secondary diploma and a minimum of five (5) year's Customer Service or related experience. Subject to the response to this competition, an equivalent combination of education, training and experience may be considered.
Written and spoken competence in English and French is required.
Applicants must clearly demonstrate the essential qualifications to be given further consideration. Please state your language capability on your application and ensure that preferred language for assessment is clearly identified.
ASSET QUALIFICATIONS:
Preference may be given to candidates who demonstrate the following asset qualifications:
experience with application functionality and configuration
experience supporting and maintaining applications
experience with Microsoft Excel, Word and Outlook
Subject to the response to this competition, candidates may be required to demonstrate on their application one or more of the asset qualifications in addition to the essential qualifications in order to be given further consideration.
BEHAVIOURAL COMPETENCIES: The successful candidate will possess the following behavioral competencies:
Analytical Thinking/Judgment
Client Service Orientation
Conceptual Thinking
Effective Interactive Communication
Information Seeking
Teamwork and Cooperation
Self-Control/Stamina
TECHNICAL COMPETENCIES: The successful candidate will possess the following technical competencies:
Written Communication
Knowledge of Applicable Legislation and the Department's Policies and Procedures
Resumes should be in chronological order specifying education and employment in months and years including part-time and full-time employment.
Salary: $41,392- $50,258 annually – Administrative Services Level 4 - Administrative Assistants, Clerical and Regulatory, Office, Data Processing and Duplicating Equipment Operation
We encourage applicants to apply on-line at www.ere.gnb.ca or by email at HR-RH@snb.ca indicating competition number 2018-SNB-571. This competition may be used to fill future vacancies at the same level.
THIS COMPETITION WILL REMAIN OPEN UNTIL POSITION IS FILLED.
We thank all those who apply, however, only those selected for further consideration will be contacted.
Candidates registered with the Equal Employment Opportunity Program and veterans, who demonstrate they are among the most qualified, shall be given preference at the time of appointment.
We promote a scent-reduced environment.
We are an Equal Opportunity Employer.
The New Brunswick Public Service: Improving the lives of New Brunswickers every day!