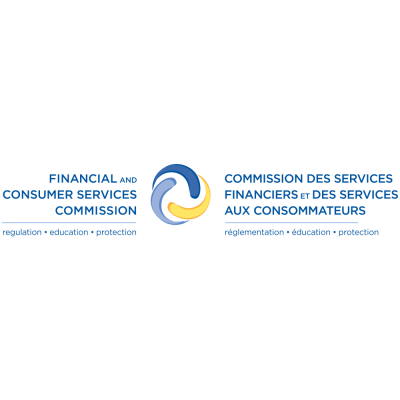 Legal Counsel – Enforcement – Fredericton or Saint John
Financial and Consumer Services Commission (FCNB) / Commission des services financiers et des services aux consommateurs
in Fredericton, NB
The Financial and Consumer Services Commission (FCNB) is the regulator for insurance, consumer affairs, credit unions, co-operatives, loans and trust companies, pensions and securities. Consumers have one regulator responsible to assist them with their financial protection and a source of information that promotes understanding of financial decisions and how to be an informed consumer. The FCNB is an independent crown corporation funded by the regulatory fees paid by industry.
We offer opportunities for dedicated professionals to play a vital role in carrying out our mandate.
Legal Counsel – Enforcement – Fredericton or Saint John
We are seeking a competent legal professional to assist with the enforcement of the Commission's set of regulatory provisions.
You will provide investigative and legal assistance and advice in all phases of enforcement activity, from assessment to prosecution, within the Enforcement Division.
Your main role will be to prepare matters for hearing before the Financial and Consumer Services Tribunal and courts, including reviewing investigation reports, conducting legal research, preparing pleading materials, interviewing and preparing witnesses, researching and preparing legal briefs, and conducting hearings. You will also be called on to provide legal opinions and advice to Commission staff on administrative, procedural and policy issues involving enforcement and more serious compliance issues relating to the legislation under the purview of the Commission. This position reports to the Director, Enforcement.
You are a motivated, enthusiastic and energetic individual who enjoys working in a team environment but is not afraid to take on responsibility when needed. You understand and embrace computer technology and use it well.
Other qualifications include:
A law degree and eligibility for membership in the Law Society of New Brunswick;
A minimum of five years of legal experience;
Experience as a crown prosecutor is a significant asset;
Experience in analyzing legal issues that arise during investigations and enforcement actions;
Demonstrated experience in communicating effectively before administrative or judicial decision makers;
Fluency in both English and French (oral and written);
Knowledge of the securities or other financial services industries and capital markets is an asset.
The Financial and Consumer Services Commission offers a competitive salary and benefit package as well as excellent opportunities for personal growth and challenge. If you are interested in being a key part of this team, please forward your résumé and covering letter to:
Financial and Consumer Services Commission
ATTN: Human Resources Officer
Email: Information@fcnb.ca
For more information about this position please visit our website at www.fcnb.ca or call the Human Resources Officer at (506) 643-7858.