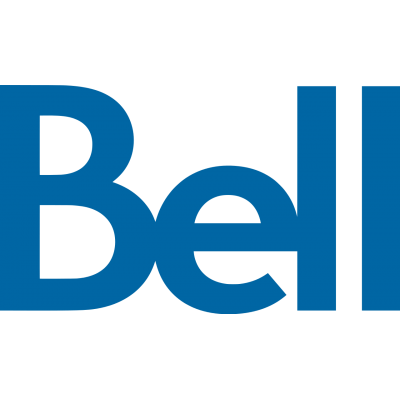 System Administrator and Programmer
Bell Aliant
in Multiple Locations
Halifax, NS
|
Halifax City, NS
Req Id: 193780
Bell is a truly Canadian company with over 138 years of success. We are defined by the passion of our team members and their belief in our company's vast potential.
To ensure we continue to be recognized as Canada's leading communications company, we're committed to finding and developing the next generation of leaders. This means creating best-in-class career and development opportunities for our employees.
If you're passionate, driven and find yourself seeking interesting work, new challenges and continuous learning opportunities, then we want you to join our team.
The Information Technology team develops and maintains Bell's internal systems and applications while also developing integrated technology solutions for customers across all lines of business.
The team manages Bell's IT Infrastructure and the service availability of over 700 applications, including mission critical billing and service systems. The IT delivery teams drive the IT Work Program with over 60% of IT capital invested in initiatives that support business unit priorities and Bell's strategic imperatives.
Duties/Accountabilities:
You will be responsible for developing a series of automations in the support of small, medium and, enterprise class customers. The software code must adhere to accepted standards for development, that includes test plans and peer code review. In addition, you will be working within an on-call Windows/ Linux support team, in the support of various customer solutions.
Requirements:
Software development skills and experience in languages that includes PowerShell, Python, Perl, C/C++, etc.
Experience with version control systems
Excellent analytical skills
Ability to create documentation and a proficient communicator
Proficiency in Windows, Unix and/or Linux
Working knowledge of software development life cycles
Ability to learn new development languages and techniques
Preferred Skills:
Manage and configure Virtual Server Environments (VSphere 5.5+)
Implement and manage Windows/Linux environments to ensure high availability
Develop and administer security policies and procedures
Develop and administer NetBackup and EPO
Manage user authentication and security on the network
Engage with 3rd party vendors on product support issues and escalation procedures
Excellent communication and interpersonal skills
One or more years of experience as a Systems Administrator in a Windows/Linux environment
Exchange administration experience
Hardware knowledge/Certification for HP servers
Microsoft MCSA or MCSE (preferably Server Infrastructure)
SAN (3par, Netapp Data Management, Dell EqualLogic,...), cloud and switched fabric knowledge/ experience
Windows Server 2008, 2012, and 2016 administration experience
Bilingualism is an asset (English and French)
Additional Information:
Position Type:
Management
Job Location:
Canada : New Brunswick : Fredericton || Canada : New Brunswick : Saint John || Canada : Nova Scotia : Halifax
Application Deadline:
08/17/2018
Please apply directly online to be considered for this role. Applications through email will not be accepted.
Bell is committed to fostering an inclusive, equitable, and accessible environment where all employees and customers feel valued, respected, and supported. We are dedicated to building a workforce that reflects the diversity of the communities in which we live and serve, and where every team member has the opportunity to reach their full potential.
Created: Canada , NS , Halifax
#LI-CC2 #Feature TC:ITN