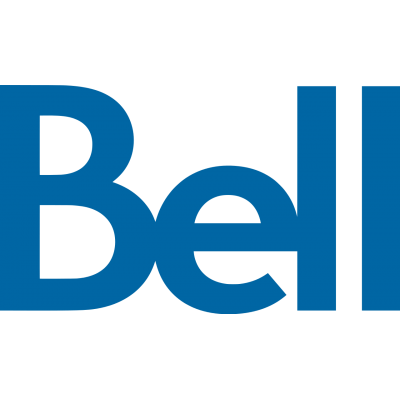 Bilingual Technical Consultant
Bell Aliant
in Fredericton, NB
Bell is a truly Canadian company with over 138 years of success. We are defined by the passion of our team members and their belief in our company's vast potential.
To ensure we continue to be recognized as Canada's leading communications company, we're committed to finding and developing the next generation of leaders. This means creating best-in-class career and development opportunities for our employees.
If you're passionate, driven and find yourself seeking interesting work, new challenges and continuous learning opportunities, then we want you to join our team.
Bell Business Markets provides a vast array of communications solutions for small, medium, and large organizations. These include managed data and network solutions, cloud computing, conferencing, Web, security solutions and integrated information and communications technology (ICT) services.
The Bell Business Markets (BBM) Professional Services delivery team is the consulting arm of Bell Canada Enterprise tasked with the design, execution and implementation of solutions for the Enterprise Customer market. The continued marketplace growth and success of our team is directly attributed to its members' expertise and professionalism, the confidence of its technology partners and the unrelenting demands it places on itself in pursuit of that most important driving attribute - Customer Satisfaction.
Our team members are technically proficient and have the ability and interest to grasp and learn a broad spectrum of telecommunications technologies. They also remain current with emerging technologies, deliver administration training to customers, and are able to work flexible hours outside of business hours to meet customer commitments and under pressure. As we continue to grow, we are aiming to recruit more teammates who share our sense of duty to the customer, respect for the individual and drive for personal growth as the current team exemplifies.
The numerous benefits of joining the Bell Business Markets team include work environment flexibility; learning the latest and greatest in technology; competitive benefits and salary; focus on ensuring there is a work/life balance. You would be joining a diverse team who uniquely places a focus on growing skills and knowledge. We are a dynamic team with a high degree of focus on our customers.
Job Duties/Accountabilities:
Act as a technical head for voice solutions; SIPT, Hosted IP Voice, Contact Centre technology
Provide customers with Consulting, Design/Configuration, Training and Professional Services
Assist Bell Sales Team in selecting the voice telecommunications solution to best meet Customers' business needs
As part of the solutions team, provide pre-sale demonstrations on the various products to customers
Interact with customer and various Bell internal and operations teams
Conduct detailed examination of customer communication requirements, design appropriate configurations and assists in coordinating customer implementations (in person or remote)
Prepare and deliver technical reports and presentations to our customers
Participate in the evaluation and shaping of the formation of new product offerings and applications
Critical Qualifications/Competencies:
Experience with providing great customer service
Solid knowledge and experience on TCP/IP Networks, Voice over IP, DHCP, VLAN, LANs, WANs, Ethernet, Routing, IP Applications
Minimum of 3 years of technical experience in a telecommunications environment, including knowledge of telephone networks and voice technology
Excellent skills in negotiation, evaluation, problem resolution, communication, decision making and leadership
Ability to manage and coordinate multiple customer projects simultaneously
Ability to work collaboratively, with an ability to understand when to take charge and when to follow
Bilingual - fluent in both English and French - written and verbal
BCE:WKP #Feature*LI-PT1
Additional Information:
Position Type:
Management
Job Location:
Canada : New Brunswick : Fredericton
Application Deadline:
08/17/2018
Please apply directly online to be considered for this role. Applications through email will not be accepted.
Bell is committed to fostering an inclusive, equitable, and accessible environment where all employees and customers feel valued, respected, and supported. We are dedicated to building a workforce that reflects the diversity of the communities in which we live and serve, and where every team member has the opportunity to reach their full potential.
Created: Canada , NB , Fredericton