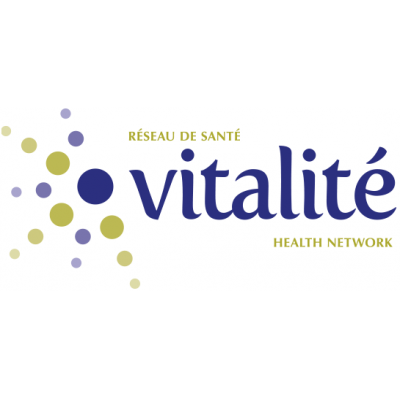 Registered Nurse Class A (RNCA)
Vitalité - Zone 4 - Nord-Ouest/Northwest
in Saint-Quentin, NB
Note: Applicants must attach a resume to their application.
BARGAINING UNIT : NBNU
ZONE : Zone 4 - Northwest
FACILITY : Hôtel-Dieu Saint-Joseph de Saint-Quentin
DEPARTMENT : Multifuncional Unit / Emergency / Clinical
CLASSIFICATION : Registered Nurse class A (RNCA)
STATUS : Permanent part-time
FTE : 0.4
ANTICIPATED DATE : As soon as possible
HOURS OF WORK :
7.5 and 11.25 hours shifts - Rotation day, evening, night and weekends
Possibility of standby and call back
Work schedule may be changed to meet operational needs.
JOB SUMMARY :
Identify needs and take part in the planning, organization, delivery, and assessment of nursing care, in accordance with the hospital and nursing philosophy, objectives, and policies. Monitor the patients' health condition on an ongoing basis. Anticipate potential complications and be able to act quickly in case of an emergency. The incumbent may be required to work on all nursing units. May be required to make ambulance transfers if necessary.
REQUIREMENTS :
Registered with the Nurses Association of New Brunswick;
Two years' nursing experience;
Current BLS certificate;
Cardiac arrhythmia course;
Successful completion of ACLS certification as per set time frame;
Successful completion of the following certifications as per set time frames: Trauma Nursing Core Course (TNCC), PALS, non-violent crisis intervention, critical care program (NBCCNP) - emergency care;
Triage course (CTAS) to be completed after two years working in the Emergency Department;
Successful completion of required certification programs for delegated medical functions specific to the Emergency Department as per set time frames;
Skills in leadership, teaching, communication, interpersonal relations and problem-solving;
Ability to work in stressful situations and to set priorities;
Ability to work independently and as part of a team;
Physical ability to perform the assigned work;
Good work history (performance and attendance);
Adherence to professional ethical principles, the management philosophy, and organizational values;
Compliance with the rules of confidentiality set by Vitalité Health Network.
Knowledge of spoken and written French is essential and knowledge of spoken English is required.
The above requirements may be verified through oral, written or practical tests during the selection process.
Should there be no fully qualified applicants, this position will not necessarily be reposted. If you wish to be considered for this position and meet most of the requirements, you are encouraged to apply at this time.
The employer reserves the right to shorten or extend temporary assignments for operational reasons.
We thank all applicants. However, only those selected for an interview will be contacted.
Vitalité Health Network is a smoke-free environment