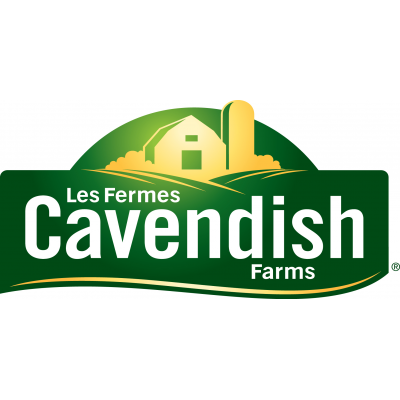 Brand Manager
Cavendish Farms
in Dieppe, NB
BRAND MANAGER
Cavendish Farms is a leading producer of frozen food products for retail and foodservice markets throughout Canada, the United States, and around the world. We have state-of-the-art potato processing plants in Prince Edward Island, Lethbridge, Alberta, and Jamestown, North Dakota, and an appetizer plant in Wheatley, Ontario. Our Head office is in Dieppe, New Brunswick and there are sales office locations in Toronto, Montreal, and Boston.
At Cavendish Farms, we've got a product that we not only believe in?we feed it to our own families. That's because our stellar team knows the care and quality that goes into every single thing we produce, every day. Our name is trusted for a reason, and we're seeking a Brand Manager who shares our passion for quality and can help us show the world what we, as a company, are all about.
Reporting to the Director of Retail Marketing, the successful candidate will lead, develop and execute growth strategies for the Cavendish Farms retail business. This is a role for someone seeking to make an impact, with real responsibility and the chance to showcase their talent. The Brand Manager will align with Sales & Category Solutions to develop plans to meet and exceed volume & margin targets, while coordinating with advertising, packaging, innovation and development to lead Cavendish Farms into a bright future.
The successful candidate will have experience in the following areas:
Brand Management: Experience managing a portfolio of category brands ? demonstrated ability to track performance, evolve positioning and take actions to achieve metrics
Product Management: Ability to manage a portfolio of SKU's to meet consumer needs and maximize company performance - introduction or rationalization, packaging modifications, etc.
Research & Insights: Experience leading consumer research & identifying insights to drive category actions. Comprehension of Nielsen scan data would be an asset.
Media: Experience managing a media plan, defining targets and executing strategies across mass, digital & social media
Shopper: Experience implementing shopper marketing strategies to influence consumer behavior in-store & online
Sponsorship: Experience leading & measuring performance of brand sponsorship activities
Coaching: Passion for coaching others to achieve business & professional development goals
Qualifications:
University degree in Business Administration ? major in Marketing
5 years marketing management experience, preferably within the consumer packaged goods sector
Training in marketing communications
Demonstrated ability to work closely with various agency specialists
Proficiency in Microsoft Office including Microsoft Office Suite
Experience in project management & project completion (time & priority management)
Ability to work independently as well as in a team environment
Excellent leadership, interpersonal and communication skills
Key responsibilities:
Product Lifecycle Management: Manage product from creation through launch, to final discontinuation
Create effective marketing plans to support new product launches and to drive brand growth of both existing and new brands
In-Market Activity: Coordinating and attending sales meetings, customer visits, assisting with training, assisting with ideation sessions, and preparing for trade shows
Solutions Selling: Leveraging analyst's data to drive insights
Lead creation & communication of new product launch decks, working closely with leads in Innovation, Sales & Category Solutions
Work with creative, media, research, packaging & shopper agencies to define & achieve goals
Provide updates on brand performance to senior leadership
Ability to work with cross functional teams to influence long-term product innovation
Directly lead at least one other member of the retail marketing team
Travel & Location:
The successful candidate must have the willingness & flexibility to travel frequently & work non-traditional hours.
This role will be based in either Dieppe, NB or Toronto, ON
For future advancement, the successful candidate must be willing to permanently relocate to Dieppe, NB
To Apply for this Career Opportunity:
Please apply online by June 25, 2018.
We appreciate your interest in our company! Only those candidates selected for an interview will be contacted.
To learn more about our products and services, click here.
Cavendish Farms Corporation is committed to the principle of equal opportunity in its employment practices and to providing an environment free from discrimination and harassment for all employees.