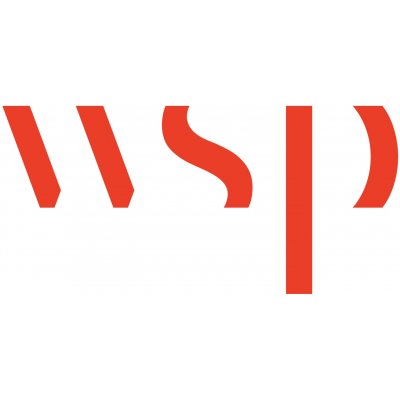 Integrated Controls Engineer, Rail Systems
Description
TORONTO
In Canada, more than 8,000 of our people foster innovation every day because we know that our future world will be vastly different from today. Our reach includes environmental remediation to urban planning, from engineering iconic buildings to designing sustainable transport networks, from finding new ways to extract essential resources to developing renewable power sources. Through our Future Ready initiative, we bring clarity and vision to some of Canada's most complex challenges and opportunities.
The excellence we bring to our work and to work and to our workplace has been recognized far and wide. We're a Forbes Top Employer in Canada, one of the Corporate Knights' Top 100 Sustainable Companies in the World (and among the Top 10 in Canada), and we earned ReNew Canada's Platinum Elite Recognition through our participation in more than half of Canada's Top 100 Infrastructure Projects . In 2018, LinkedIn ranked us number 7 on their Top Companies list .
At WSP , we see the future more clearly and design for it today - we put innovation, and the highest ethical standards and professionalism at the centre of all we do. Find out what we have to offer.
POSITION DESCRIPTION
WSP is currently looking for an Integrated Controls, Systems Engineer to join its Rail Systems Engineering team at one of our project offices. Reporting to the Manager, Rail & Transit, this incumbent provides the expertise and technical direction associated with the SCADA systems engineering. The work involves design, installation, and testing which includes preparation and issue of specifications, shop drawing and vendor submission reviews, testing, commissioning, etc. Other responsibilities include investigating and diagnosing SCADA system problems and its associated field equipment integration; recommending cost effective solutions relating to corrective measures, work methods, procedures, etc. You will assist in the coordination of the systems engineering process; review and preparation of a variety of technical reports and documents; and provide support to Project Coordinators and Construction teams, including quality assurance, safety certification, reliability, commissioning and warranty processes. You will work with and co-ordinate the work performed by facilities contractors and consultants and external agencies.
RESPONSIBILITIES

Preparing, verifying, modifying and approving new and/or modifying existing technical specifications and drawings;
Performing safety, maintainability and reliability analysis to ensure acceptable standards of performance;
Inspecting, assessing and preparing engineering details for the modification of the SCADA system and peripheral devices in order to ensure acceptable standards of performance and reliability;
Conducting, co-ordinating and supervising various comprehensive testing plans for the SCADA System; monitoring, analyzing and interpreting the test results to verify contract requirements are satisfied;
Recommending cost-effective solutions relating to corrective measures to be taken such as modifying test procedures or developing new procedures as required;
Co-ordinating the systems engineering process including the interchange of information, plans, performance modelling, safety certification documentation and design integration with the TYSSE Safety Certification Engineer including liaising with TTC staff, external consultants and suppliers;
Reviewing and preparing various reports and other correspondence related to project technical issues, schedules and interfaces related to the SCADA systems engineering;
Providing support to the TYSSE quality assurance, safety certification, reliability, commissioning and warranty processes;
Providing direction and co-ordination to TYSSE staff, Consultants, and Contractors engaged in design work;
Preparing, reviewing and approving estimates, material lists, standards, policies, schedules and designs for repair and fabrication work;
Other duties as assigned/required.
QUALIFICATIONS
Bachelor's degree or higher in a related engineering discipline from an accredited University that is recognized by the Professional Engineers of Ontario.
Registration as a Professional Engineer in the Province of Ontario is required;
A minimum of 5 years working knowledge and direct experience of the TTC's SCADA, Fibre Optic Backbone Network, Emergency Ventilation Control System PLC architecture systems, including design, installation, testing and commissioning processes;
Must have a thorough knowledge and experience of the TTC's procurement and contracting principles and procurement processes, methods, and practices;
Working knowledge of and design, installation, testing and commissioning processes experience of the TTC's CCTV, Intercom, Radio, Public Address and other Communications systems would be an asset.
Offers of employment for safety-sensitive positions involving fieldwork are contingent upon candidates being able to perform key physical tasks of the job as described in the job posting and interview. This may include the ability to work in a variety of environmental conditions, such as remote or isolated areas, working alone, and in inclement weather (within safe and reasonable limits).
To learn more about our firm and the projects we have been involved in, please visit our
World of Possibilities
microsite.
WSP welcomes and encourages applications from people with disabilities. Accommodations are available on request for candidates taking part in all aspects of the selection process.
WSP is committed to the principles of employment equity. Only the candidates selected will be contacted.
WSP Canada Inc.
#LI-TA1