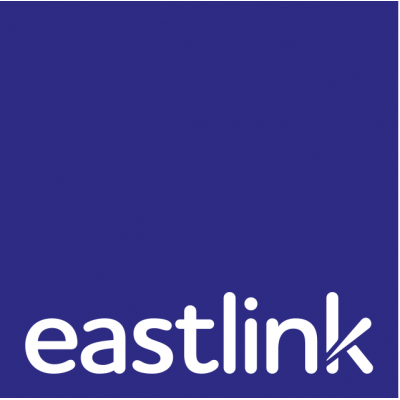 Mobile Product & Pricing Manager
Eastlink
in Multiple Locations
Halifax, NS
|
Halifax City, NS
Apply Now Mobile Product & Pricing Manager
Halifax, NS, Canada Req #339
Monday, January 14, 2019
Powered by state-of-the-art fibre optic and wireless networks, Eastlink delivers world-class video entertainment and communications services to residential, business and public sector customers across Canada. As one of Canada's Best Managed Companies for 11 consecutive years, Eastlink provides high speed Internet, mobile, TV, telephone, Smart Home & Security, data communications and exclusive, locally-produced programming. Headquartered in Halifax, Nova Scotia, Eastlink is the largest privately owned telecommunications Company in Canada with an employee base of just over 1,500 individuals.
Reporting to the Vice President, Pricing & Product Management, the Mobile Product & Pricing Manager will manage price plans, promotions and new product introduction for our Mobile portfolio of services. With a strong focus on the consumer and business markets, the position is accountable for developing and managing pricing and product initiatives in a highly dynamic environment to meet business priorities and financial objectives. Key responsibilities will include but are not limited to:

Develop and execute the strategy to drive end to end Mobile strategy & tactics of all stages of the product lifecycle, from market & competitive assessment, product introduction, product enhancement and evolution, and sunsetting mature products.
Monitor and provide feedback on the competitive landscape, identifying opportunities to differentiate and ensure competitiveness and relevance in the marketplace.

Work collaboratively with cross-functional teams in the timely development and execution of Mobile pricing, services and product rollouts, with engagement of channel and marketing stakeholders.

Develop business requirements for new product initiatives in consideration of current and future marketing trends and consumer need.
Complete price plan modeling to support the launch of new mobile price plans and offerings.
Use customer insights, data and analytics, to streamline product and pricing offers to maximize value.
Analyze pricing and product portfolio performance, trends and gaps to measure performance against forecasted goals.
Collaborate in the development of compelling, simple marketing communications to support new product initiatives.
Position and differentiate products in accordance with corporate strategy.
Oversee product changes and advancements.
As the ideal candidate, you possess post-secondary education in business administration focused in Marketing, Finance or a related field, and have five (5) years of experience in product management, mobile pricing and/or marketing. Your strong business and financial acumen coupled with your proven ability to manage projects while delivering quantifiable results has been key to your success. A passionate team player, you have superior interpersonal and communication skills which help you build strong relationships with key stakeholders. You take a customer-focused approach and apply a sense of urgency to everything you do, your attention to detail is evident in your work. Experience in the telecommunication industry, specifically mobile, and product management experience in emerging services is a strong asset.
Why Choose Eastlink?
Eastlink brings you technology in a way that people would want it. We work hard to provide the best products - Internet, TV, Mobile, Telephone, and Smart Home & Security - to keep our customers connected to the things and people that matter the most. By putting our customers and their needs at the centre of it all we can show them something special and provide a unique brand experience. 
We are extremely proud of our employees and believe the best people make the best companies. As we continue to grow, our goal is to continue to attract the best people. 
Ready to explore an exciting career at Eastlink? Your journey begins here.
Other details
Job Family Pricing & Product Management
Job Function Individual Contributor
Pay Type Salary