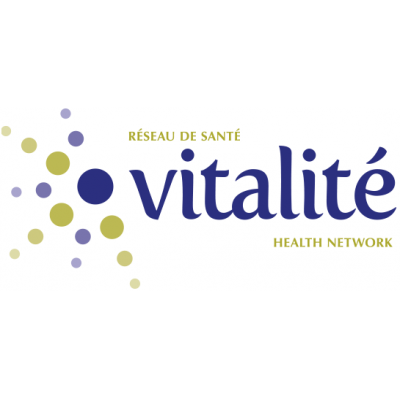 Pharmacist Manager
Vitalité - Zone 4 - Nord-Ouest/Northwest
in Edmundston, NB
Note: Applicants must attach a resume to their application.
BARGAINING UNIT : Management and Non-Bargaining
ZONE : Zone 4 - Northwest
FACILITY : Edmundston Regional Hospital
DEPARTMENT : Pharmacy
CLASSIFICATION : Pharmacist Manager
STATUS : Permanent full-time
FTE : 1.0
HOURS OF WORK :
Day shifts.
Work schedule may be changed to meet operational needs.
ANTICIPATED START DATE : As soon as possible
JOB SUMMARY :
Reporting to the Director of Pharmacy, Respiratory Therapy and Electrophysiology Services, the Chief Pharmacist plans and directs the activities related to pharmacy practice to provide quality services that meet patient needs in all the points of service in the zone. He or she develops policies and procedures for the operation of the department in compliance with legislation, regulations, practice and Accreditation Canada standards, as well as with Vitalité Health Network policies and procedures. He or she plans the department's clinical activities in line with the department's and organization's strategic plan and identified needs. He or she establishes clinical processes and is responsible for associated budget management, pharmaceutical product, equipment and supply purchase, human resources management, risk management and the quality program. The Chief Pharmacist is also involved in identifying research project needs and contributes actively to these projects as needed. The Chief Pharmacist determines placement capacity for students in professional training programs and ensures that these students benefit from quality guidance within the department. The Chief Pharmacist holds a Certificate of Operation from the New Brunswick College of Pharmacists.
REQUIREMENTS:
Member in good standing of the New Brunswick College of Pharmacists and licence to practise in New Brunswick;
Certificate of Operation of a pharmacy;
Additional hospital pharmacy training (master or diploma in hospital pharmacy) considered as an asset;
Ten (10) years' experience in clinical care with progressive management or supervision responsibilities;
Strong leadership skills shown in the past;
Computer skills;
Strong management skills, including human, financial and physical resources management;
Proven communication and interpersonal skills;
Ability to promote a positive attitude that inspires co-workers;
Proven ability to organize and manage assigned workload;
Ability to meet tight deadlines and prioritize requests;
Ability to cope with stress and work in a changing environment;
Ability to work independently and as part of a team;
Physical ability to perform the assigned work;
Good work history (performance and attendance);
Adherence to professional ethical principles, the Network's management philosophy, and organizational values;
Compliance with the rules of confidentiality set forth by the Network.
Knowledge of spoken and written French is essential and knowledge of spoken English is required.
NOTE:
1. Salary commensurate with provincial scale for management staff
The above requirements may be verified through oral, written or practical tests during the selection process.
Should there be no fully qualified applicants, this position will not necessarily be reposted. If you wish to be considered for this position and meet most of the requirements, you are encouraged to apply at this time.
The employer reserves the right to shorten or extend temporary assignments for operational reasons.
We thank all applicants. However, only those selected for an interview will be contacted.
Vitalité Health Network is a smoke-free environment