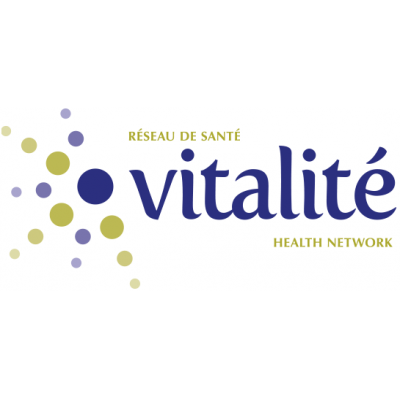 Pharmacy Manager
Vitalité - Zone 5 - Restigouche
in Campbellton, NB
Note: Applicants must attach a resume to their application.
BARGAINING UNIT : Management and Non Bargaining
ZONE : Zone 5 - Restigouche
FACILITY : Campbellton Regional Hospital
DEPARTMENT : Pharmacy
CLASSIFICATION : Non Bargaining
STATUS : Permanent Full-time
FTE : 1.0
ANTICIPATED START DATE : As soon as possible
HOURS OF WORK :
Day shifts
Work schedule may be changed to meet operational needs.
JOB SUMMARY :
Under the authority of the pharmacist holding the pharmacy Certificate of Accreditation, the Administration Manager organizes, coordinates and monitors the non-clinical activities of the Pharmacy Department in accordance with the NBCP regulations. He or she ensures that quality services are provided. In collaboration with the pharmacist holding the pharmacy Certificate of Accreditation, he or she develops policies and procedures for the operation of the department in compliance with legislation, regulations, practice and Accreditation Canada standards, and Vitalité Health Network policies and procedures. He or she plans the department activities related to the strategic plan of the department, that of the organization, as well as to identified needs. He or she is responsible for the management of the allocated equipment and supply budget, human resources management, risk management, and quality program management.
REQUIREMENTS:
Undergraduate university degree (bachelor) in administration or any equivalent combination of training and experience;
Master's in administration considered as an asset;
Minimum of five years' experience in financial and human resources management (preferably in a unionized environment);
Experience working with management tools to improve the quality and effectiveness of processes (e.g. LEAN, Six Sigma) considered as an asset;
Practical computer skills;
Strong management abilities, including planning, program development and evaluation, conflict resolution, human, physical and financial resources management;
Proven communication and interpersonal skills;
Proven leadership, problem-solving, team work, and change management skills;
Sound judgment, analytical skills, organizational skills, and initiative;
Ability to react positively to multiple time frames and priorities;
Ability to stimulate interest in professional development in the department;
Ability to work independently and as a team member;
Physically able to perform assigned duties;
Good previous work history (performance and attendance);
Adherence to professional ethics principles, to the Network management philosophy and organizational values;
Compliance with the rules of confidentiality established by the Vitalité Health Network.
Knowledge of spoken and written French is essential and knowledge of spoken English is required.
Temporary rate to be confirmed using a position description questionnaire (PDQ).
Salary commensurate with provincial scale for management staff.
The above requirements may be verified through oral, written or practical tests during the selection process.
Should there be no fully qualified applicants, this position will not necessarily be reposted. If you wish to be considered for this position and meet most of the requirements, you are encouraged to apply at this time.
The employer reserves the right to shorten or extend temporary assignments for operational reasons.
We thank all applicants. However, only those selected for an interview will be contacted.
Vitalité Health Network is a smoke-free environment