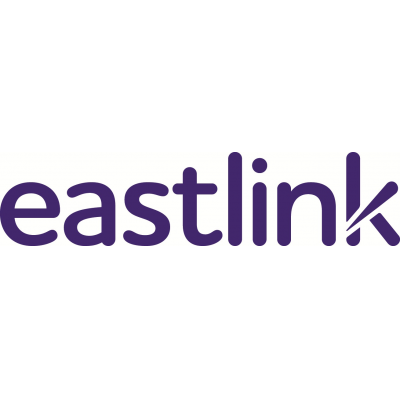 Retail Sales Representatives - Part-time Positions - Summerside, PE
Eastlink
in Summerside, PE
Apply Now Retail Sales Representatives - Part-time Positions - Summerside, PE
Summerside, PE, Canada Req #316
Wednesday, February 12, 2020
Powered by state-of-the-art fibre optic and wireless networks, Eastlink delivers world-class video entertainment and communications services to residential, business and public sector customers across Canada. As one of Canada's Best Managed Companies for 11 consecutive years, Eastlink provides high speed Internet, wireless, TV, telephone, security and automation, data communications and exclusive, locally-produced programming. Headquartered in Halifax, Nova Scotia, Eastlink is the largest privately owned telecommunications Company in Canada with an employee base of just over 1500 individuals.
Eastlink is seeking Retail Sales Representatives to join our Consumers Sales group for future part-time opportunities with our busy location in Summerside, PE . We are looking for high-energy individuals passionate about delivering strong sales and customer service.
As a Retail Sales Representative you will drive in-store sales for Eastlink's many different products and services, delivering on personal targets to help your team achieve its overall sales goals. A combination of sales and technical knowledge will allow you to build customer relations one at a time by determining individual needs and recommending the best solution. You'll deliver exceptional customer service as an expert on our products, services, promotions, and policies, applying sound judgement and a sense of urgency to meet every customer's need. As an Eastlink brand ambassador, you will demonstrate company values in all interactions as a knowledgeable and collaborative member of our team.
What sets Eastlink apart?

A fun, competitive work environment where you will earn an hourly wage plus commissions on sales, giving you the opportunity to take control of your own earnings.

Frequent contests and internal promotions that recognize and promote high-performance.

A comprehensive benefits plan that offers coverage for many different services.

Discounts on Eastlink's innovative products and services.

The opportunity to work with leading edge technology in a progressive business, and participate in training to stay abreast with current technology.

Potential to grow your career in a multi-functional company.

You'll be working with a locally owned and operated company that is constantly evolving and will provide the challenges and inspiration for someone who is truly passionate about developing their career with Eastlink.
As the ideal candidate, you bring a high energy attitude and a passion for sales in the telecommunications industry. A true team player, you're quick on your toes and willing to jump in to support your colleagues whenever required. You possess a technical aptitude and an interest in staying up to date with the newest technology. You use your skills and personality to provide exceptional customer service, finding the right solution to each individual need. Previous retail experience is considered an asset.
Why Choose Eastlink?
Eastlink brings you technology in a way that people would want it. We work hard to provide the best products - Internet, TV, Wireless, Telephone, and Security and Automation - to keep our customers connected to the things and people that matter the most. By putting our customers and their needs at the centre of it all we can show them something special and provide a unique brand experience.
We are extremely proud of our employees and believe the best people make the best companies. As we continue to grow, our goal is to continue to attract the best people.
Dedicated to representing all of the customers we serve, we embrace diversity throughout all levels of the organization and encourage members of equity groups to self-identify during the application process.
Ready to explore an exciting career at Eastlink? Your journey begins here.
Other details