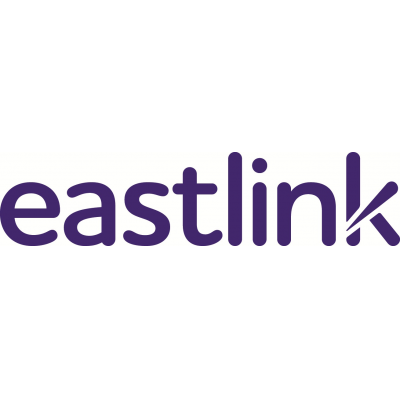 Bilingual Customer Sales and Service Consultants
Eastlink
in Dartmouth, NS
Apply Now Bilingual Customer Sales and Service Consultants
Dartmouth, NS, Canada Req #296
Wednesday, December 4, 2019
Have you ever thought about joining the Eastlink family as a Customer Sales and Services Consultant?

As an at home bilingual consultant, we will offer you the tools to work effectively and efficiently at home. You will be provided with a dedicated telephone services, a dedicated high speed internet service and secure VPN connection.
You'll work with the team responsible for providing the exceptional customer experience that differentiates Eastlink from our competition.
The opportunity to interact with our customers from across Canada while working in a fun and customer-centric work environment.
A great sales incentive program and motivating contests where we promote each other's successes.
Comprehensive health and dental benefits with an employee Pension Plan and discounts on Eastlink's awesome products and services.
Eastlink will provide extensive training on new products and service lines at our Dartmouth Crossing learning lab and development opportunities.
You'll be working with a locally owned and operated company that is constantly evolving and will provide the challenges and inspiration for someone who is truly passionate about developing their career in the telecommunications industry.
As the ideal candidate, you are customer service orientated, you love working with people and thrive on the sense of accomplishment that comes from providing customers with the right solution for their individual needs. Self-driven, you are resourceful individual who is able to take initiative and has a thirst for knowledge and continual learning. You love multi-tasking and are able to leverage tools and technology in order to support your customers. A natural team player, you have the skill sets required to balance priorities effectively in a dynamic, results driven environment. Bilingualism in French and English is required as we continue to grow our business into new regions across the country.
A secure and separate space in the home for an office set-up is required, the premise will be subject to an on-site inspection to ensure work space suitability and you must reside in an Eastlink telephone service area. The successful candidate will go through a 5 week in-house training program at our Dartmouth Crossing location upon hiring and then move to an at home office. The training schedule is full-time consisting of classroom training for two weeks followed by three weeks of Coach Assisted Training (CAT). 
This job posting is to fill our upcoming class starting on March 18, 2019!

Other details
Job Family Customer Care
Pay Type Hourly
Job Start Date Monday, March 18, 2019