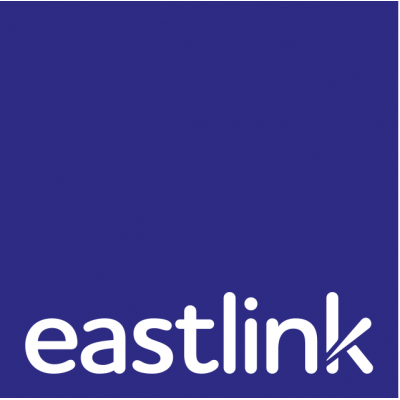 Bilingual Customer Sales and Service Consultants – Work at Home Option
Eastlink
in Dartmouth, NS
Apply Now Bilingual Customer Sales and Service Consultants - Work at Home Option
Dartmouth , Dartmouth, Nova Scotia, Canada Req #296
Monday, January 21, 2019
Powered by state-of-the-art fibre optic and wireless networks, Eastlink delivers world-class video entertainment and communications services to residential, business and public sector customers across Canada. As one of Canada's Best Managed Companies for 11 consecutive years, Eastlink provides high speed Internet, wireless, TV, telephone, security and automation, data communications and exclusive, locally-produced programming. Headquartered in Halifax, Nova Scotia, Eastlink is the largest privately owned telecommunications Company in Canada with an employee base of just over 1500 individuals.
Have you ever thought about joining the Eastlink family as a Customer Sales and Services Consultant? Be a part of an inspiring team that offers:

Competitive base wages coupled with uncapped sales commissions.

Performance-based wage increases every six months for the first two years.

Ongoing development and career advancement opportunities for someone who is truly passionate about developing their career in the telecommunications industry.

Co-paid comprehensive health and dental benefits for single or family coverage after 3 months and free Employee Family Assistance Program (EFAP) starting day one.

Employer matched Defined Contribution Pension Plan.

Discounts on Eastlink's awesome products and services.

Free parking and accessible by Metro Transit in our Dartmouth Crossing location. Opportunities to Work from Home as well.

Two weeks paid vacation in addition to paid personal and sick days.

Extensive paid training on new products and service lines with an onsite learning lab.

Your own workspace in a modern and bright open concept work environment.

Opportunity to work with a locally owned and operated company that is constantly evolving.

A fun and challenging work environment responsible for supporting customers across Canada; providing the exceptional customer experience that differentiates Eastlink from our competition.

Incentive programs and motivating contests where we promote each other's successes.
As the ideal candidate, you are customer service orientated, you love working with people and thrive on the sense of accomplishment that comes from providing customers with the right solution for their individual needs. Self-driven, you are resourceful individual who is able to take initiative and has a thirst for knowledge and continual learning. You love multi-tasking and are able to leverage tools and technology in order to support your customers. A natural team player, you have the skill sets required to balance priorities effectively in a dynamic, results driven environment. Bilingualism in French and English is required as we continue to grow our business into new regions across the country.
A secure and separate space in the home for an office set-up is required, the premise will be subject to an on-site inspection to ensure work space suitability and you must reside in an Eastlink telephone service area. The successful candidate will go through a 5 week in-house training program at our Dartmouth Crossing location upon hiring and then move to an at home office. The training schedule is full-time consisting of classroom training for two weeks followed by three weeks of Coach Assisted Training (CAT). 
This job posting is to fill our upcoming classes starting on November 19, 2018!
Other details
Job Family Customer Care
Job Function Front Line
Pay Type Hourly
Job Start Date Monday, November 19, 2018
Dartmouth , Dartmouth, Nova Scotia, Canada